GROUPON GUIDE TO MANCHESTER
Dog Friendly Places to Eat and Drink in Manchester
BY: Shaun Barnes |
17 Jan 2020
Dogs are regarded as man's best friend but they're often not treated as such when it comes to eating out. Never having had one myself, I was ignorant to this until recently when a friend got his first dog and suddenly realised how limited his dining options had become. It must be tough to leave your adorable new puppy at home just so you can go out to eat.
So I set out to try and find the best food and drink establishments in Manchester and the surrounding areas that welcome our four legged friends.
Contrary to popular belief, it's not against the law for dogs to be in restaurants and pubs; they're only banned from areas where food is actually prepared. So whether a dog is allowed in a dining room or not is purely down to the owner.
In London, more and more restaurants are welcoming dogs; some are even catering for them! It's not quite the same in Manchester yet, but there are still plenty of places you can take your pooch with good food and drink.
Here are some of the best:
BrewDog
As the name suggests, these craft beer pioneers welcome canines with open paws. Their own dog, Bracken was the inspiration behind the BrewDog name and his legacy lives on in all 26 of their bars. Manchester is no exception, friendly staff will happily serve a bowl of water with your pint of Punk IPA and word is there are often doggie treats too.
Northern Quarter
There are several places in the Northern Quarter with outdoor terraces perfect for eating and drinking with your dog at your side. But when the weather is bad it's nice to be able to take them inside.
Two places you can do so are Common and Kosmonaut; both with good food and drink options, particularly when it comes to craft beer. The latter is almost certainly the best place to enjoy cocktails with your dog for company.
While there is no food at Port Street Beer House they are one of the best craft beer bars around. With probably the biggest, widest range and regular 'meet the brewer events'.
Pubs
The Marble Arch is one of the best pubs in the city centre, serving beers from the best brewery in Manchester. Their food is also fantastic, with a cheese board to die for. And dogs are welcome too, making it pretty much the perfect place.
Spinningfields is perhaps not the most dog friendly area of the city but one exception is The Oast House where you can enjoy great ales along with deli, rotisserie and barbeque food.
Chorlton & Didsbury
South Manchester loves its pups, with a large proportion of dog friendly restaurants and pubs. In Chorlton there's The Beagle, who are dog lovers, naturally and Parlour who serve award-winning Sunday roasts. While in nearby Didsbury, Volta is producing some of the best food around and welcomes dogs in the daytime.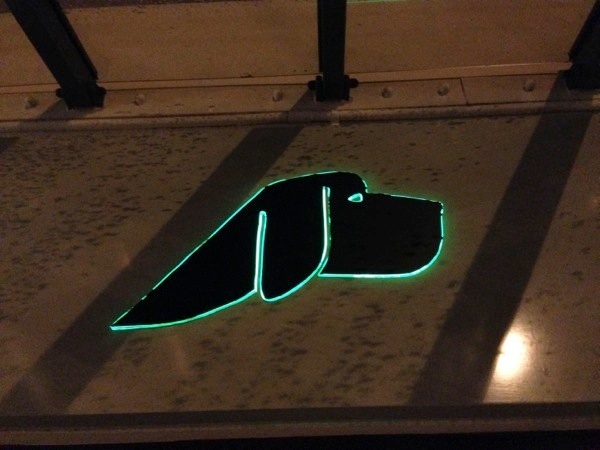 Out Of The City
Despite so many city centre options, having a dog is a great excuse to get out into the countryside; there are few better places than the Parkers Arms. Set in the stunning Ribble Valley where the beautiful views and walks are matched by the quality of food and level of hospitality that both you and your dog will receive.
Manchester Bars – There's One for All of Us
From craft beer to cocktails and live music to live sport there really is something for everyone
What is Craft Beer?
We looked back on a few of our previous interviews with beer experts. Here's what we found.
5 Best Gin Bars in London
London dry gin is a style of spirit famous throughout the world