Food Markets in London - Recommended by Top Chefs
BY: Rejina Sabur-Cross |
7 Jul 2014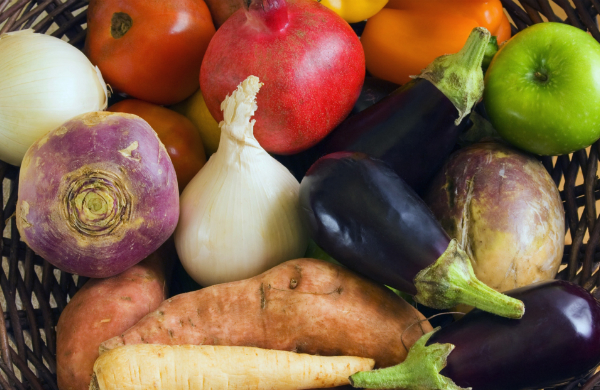 When it comes to food shops and markets, London has become a veritable playground for the discerning food lover. We have some truly excellent food markets in London, as well as artisan shops and brilliant little places to go for the perfect cheese or chocolate bar. But where do top chefs like to go for their personal food shopping? I asked three leading lights in the restaurant scene to spill the beans about their local foodie haunts.
For Mark Hix, it has to be Selfridges Food Hall. "I just think it has the most fantastic range of products and if there's something really niche that you can't get anywhere else you know they'll either have it or get it in for you. I'm always discovering new ingredients in there. Plus the fresh food range is some of the best quality in London." Further afield of the capital he also recommends Millers Farm shop in Honiton and Felicity's Farm Shop In Morecombelake in Dorset.
When he's not cooking sublime Spanish dishes at The Opera Tavern, Ben Mulock likes to shop at Flock and Herd butchers on Bellenden Road in Peckham. "Also with Moxons fish on Lordship Lane and Natoora only a five minute drive away I'm pretty spoilt for choice whatever mood I'm in. I'm very lucky living in East Dulwich as I have the pick of some great shops. I think it's really important to use local businesses for as much of my shopping as possible because the quality of the produce and care taken with it is paramount and you can normally always get exactly what you're after."
My mum was a chef and I grew up in a very food orientated home. We always ate our meals together. I started cooking professionally when I turned 15 back in the Essex riviera and I have never looked back. Essex creates some of the best produce from farm and field and I'm very lucky to have eaten so much of it as a boy. I love the industry and I've had the privilege of having some great employers, Ian Rhodes at Le Talbooth, Sally Clarke and of course my current boss Ben Tish of the Salt Yard group. I think it's a great and very rewarding industry to be a part of."
Wassim Tayyab, the owner of Tayyabs restaurant (where I held my wedding reception and where the tandoori paneer is nothing short of addictive) buys his food at Quality Foods in Ilford (there's also a branch in Southall) "where you'll get some of the finest Pakistani mangoes in the summer at a fraction of the supermarket prices. It's basically a gigantic Asian supermarket, it's open late and they sell an incredible range of fruit, vegetables and spices."
*For other top Asian and South Asian food shopping recommendations check out my definitive guide in the Guardian
Where do you source produce in London? Tweet us! @Groupon_UK #grouponguide
____
Related Reads
BY: Rejina Sabur-Cross
Click here to read more articles by Rejina..Rejina Sabur-Cross is a blogger and freelance food writer. She started Gastrogeek back in 2009 and has written for various publications including The Guardian, Fork Magazine, Eat Me Magazine, Le Cool, Blogosphere Magazine, Channel 4 Food, Fire and Knives and BBC Good Food. She's been featured in Red Magazine, the Evening Standard, The Independent, Olive Magazine, Waitrose Kitchen and more recently in the Sunday Times Magazine as one of the UK's top food bloggers. She's judged the Brick Lane curry competition, dined on bull's pizzle pie on Jimmy and Jamie's Food Fight and judged dishes for "The Perfect" on the Good Food Channel. Her first book "Gastrogeek" is out now. Click here to read more articles by Rejina..