Best Make-Up Counters for a Cheeky Free Makeover in Glasgow
BY: Laura Pearson Smith |
23 Jun 2014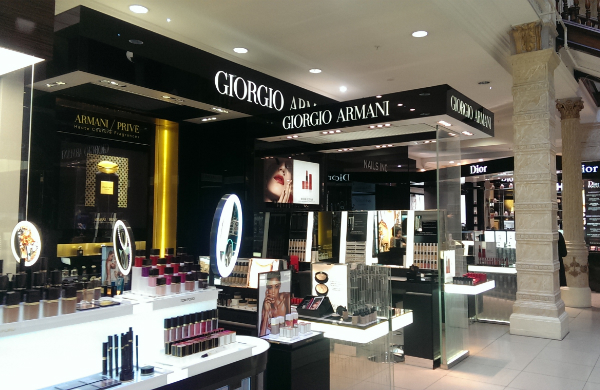 Make-up counters aren't just for spending money. Sales assistants are desperate to make you love their products, so there are always free professional make-up makeovers and free make-up samples up for grabs. Not only do they give you the chance to try a new product, you learn application techniques from the professional Glasgow make-up artists that work there too. here's how to get a free makeover in Glasgow.
Armani
The best makeup brand counter to try a new foundation is Giorgio Armani in House of Fraser. Tell one of the sales staff that you are interested in a new foundation, that you have heard theirs are a good choice and that you are keen to try one. If you are wearing make-up already, you'll also get a free cleanse with their high quality products to remove it before they then apply the foundation and some primer. Tell the assistant that you would like to think about it and see how it wears, and she'll dispense some foundation from the bottle and put it in a little branded pot for you to take home. You'll get at least another two applications from this.
Bobbi Brown
There is nothing worse than having been out working all day and having to go on an impromptu night out without any make-up with you to touch up your face. If you are looking rather worse for wear, pop into the Bobbi Brown counter, also in Glasgow's House of Fraser department store. Asking to try their mineral foundation and their blusher is a great way to get your base looking flawless again. Their trained make-up artist sales staff will apply it and teach you the best tips. You can then swatch their lipsticks and eye shadows on your hand before dabbing onto your own lips and lids.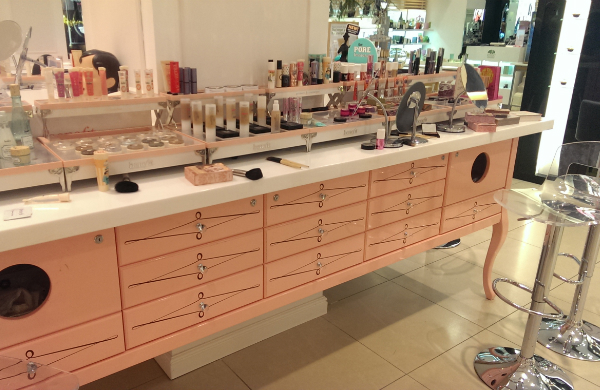 Benefit
Over in Debenhams on Argyle Street, when you get your eyebrows waxed at Benefit Cosmetics, they will offer you a completely free makeover afterwards to touch up the redness and try to encourage you to buy some products. You don't need to part with any cash though - just have everything you can applied to you and then say you'd like to think about it. The Benefit counters always have free samples in drawers too - usually of their Porefessional primer and Hello Flawless foundation. Tell the staff you'd like to try applying these products yourself at home before purchasing, and they'll give you a mini sample to take away with you.
Has this cheeky guide helped? Let us know if you get a makeover in Glasgow! @GrouponGuide_UK
Related Reads
Pamper Yourself at Glasgow's Benefit Cosmetics Boutique
Glasgow Markets - Best Independent Markets
Be Kind to Your Skin - Where to Find Natural Beauty Products in Glasgow

____
Check out our deals for beauty in Glasgow.
BY: Laura Pearson Smith
Laura Pearson-Smith is from Glasgow's Southside. She is a lover of luxury, yummy food and all things pretty. She founded, and is editor of luxury travel online magazine Stylecation, and blogs at her own lifestyle blog A Life With Frills. She has written countless fashion, beauty and travel articles for various publications including The Huffington Post. If you want to know the best Chinese restaurant in Glasgow, where to get a vintage Chanel handbag or the city's best facial, she's your girl.