How to Get Perfect Celeb Inspired Hair
BY: Gemma-Louise Bond |
22 Jul 2014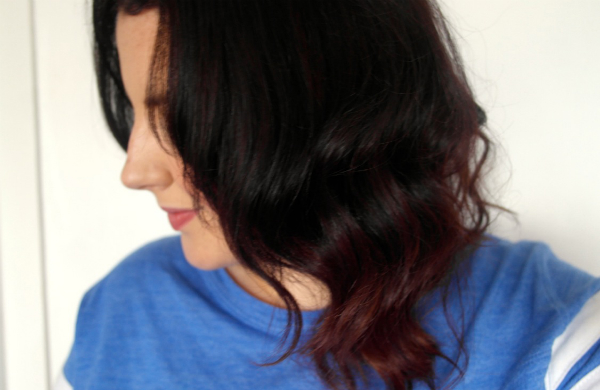 Not a day goes past where I don't think about my hair and what it looks like. Being a curly haired girl can be a pain but I have my routine perfected which allows me to get voluminous, celebrity inspired hair. If you love the likes of the Kardashian's, Jessica Alba and Cheryl Cole, then read the steps below which will help you to achieve the perfect locks which will make you look like you have just walked out a salon.
Wash
Washing your hair with the correct products can help your blow-dry to last much longer. Ever wondered why a hairdresser shampoos you hair twice? It's to get rid of all the product build up but also to give your hair the best foundation for the style you are creating. Always try to use shampoo which suits your hair type- curly hair, dry, coloured etc. Target the BIGGEST problem first if you fall into numerous categories. There's no point having beautifully coloured hair if it's super dry! You don't have to buy ultra-expensive products. Dove Haircare has never failed to impress me, same with Aussie (both available in all good pharmacies). For higher end, I love Bumble & Bumble haircare (available in Boots Belfast and Space NK). Their products are targeted for so many different hair types. I swear by the Curl Conscious shampoo and conditioner.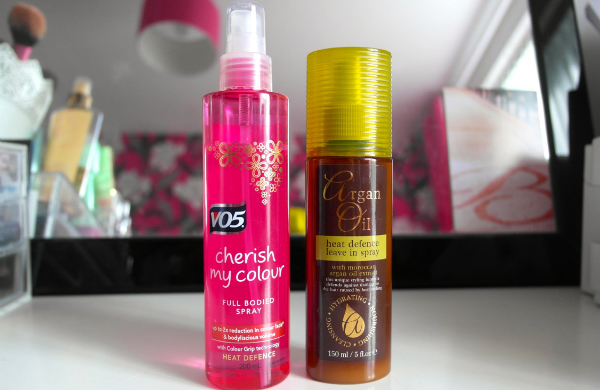 Prep
The biggest trick to a great blow-dry is a making sure is 70% dry before blow-drying! Whether you leave your hair to air-dry for while or "blast-dry" it, this will help to seal extra moisture in. Before drying, I always spray in a blow-dry lotion or heat defence spray. I have been loving the Cherish My Colour Spray by VO5 and the Argan Oil Heat Defence Spray from Lidl. Both are super cheap and protect hair from the heat which can be damaging.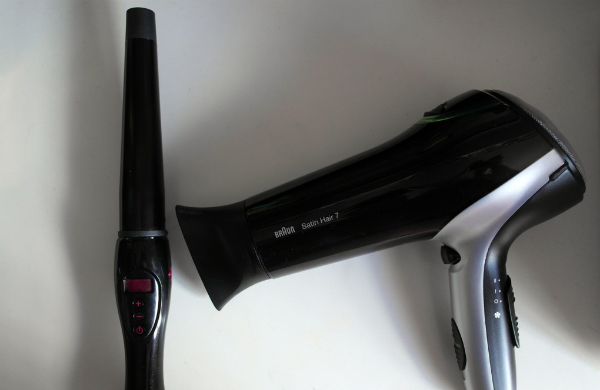 Blow-Dry
When blow-drying, make sure you point the hair-dryer downwards to get the smoothest blow-dry possible. I have been using the Braun Satin-Hair 7 hairdryer which uses ionic technology to get the fastest and sleekest hair possible. I use a GHD Size 2 brush to blow-dry my hair. A round brush will allow more volume at the root- big hair is good hair!
Perfect
After getting the hair as sleek as possible, putting some body into it to give that real celeb feel is really easy. Using a hair wand (I use the Mark Hill Sexy Waves & Curls Pro-Magic Wand, available at Boots), split the hair into 6 or 8 large sections and curl away from the face. The sections can be curled as tightly or as loosely as you prefer. Post curling, allow the hair to cool and spray with hairspray. Then, spray a Nylon Bristle brush with hairspray (I prefer Denman), and lightly break the curls up. Finish with a small amount of serum through the ends of the hair.
Tried my celeb inspired look? Send us a picture on Twitter! @Groupon_UK #grouponguide
Related Reads
Paul Stafford Hairdressing: Where Hair Lives
My First Experience of HD Brows
____
Check out our deals for hair salons in Belfast.
BY: Gemma-Louise Bond
Lifestyle blogger student in search of inspiration, lipstick, shoes, a fabulous meal and exploring the city I was born in and love. Connect with Gemma-Louise via her blog www.thatbelfastgirl.blogspot.com or via Twitter @GemmaLEBond