How to Keep Cosy During Cold Winter Nights
BY: Laura Pearson Smith |
2 Dec 2014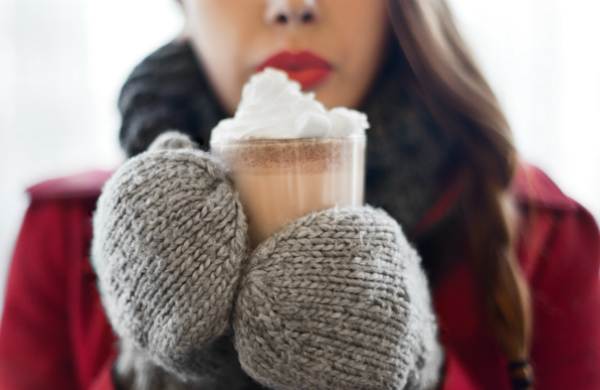 When the winter season hits the UK, the nights get dark and cold very early. It's important to keep your home and yourself warm and comfortable. Winter is in fact my favourite season, as it's a time for me to get snuggled up at home and have some 'me time'. I want to share with you my favourite ways to shut out the cold winter nights and get cosy indoors.
Hot Drinks and Onesies
TV time always involves a hot drink in one of my favourite mugs. My favourite is a warm milky Horlicks, as I find the malty taste of it very cosy and relaxing. I always make sure I am wrapped up in a blanket too, and my onesie is a must-wear item for a winter night spent at home. At lot of heat is lost through your feet, so always make sure that you keep them warm with snuggly socks or slippers. Tesco have a brilliant selection of onesies, and cute novelty socks on sale throughout the winter. My favourites are their Disney Mickey Mouse Onesie (£18) and online exclusive Loungeable Boutique Rudolph Slipper Socks (£8).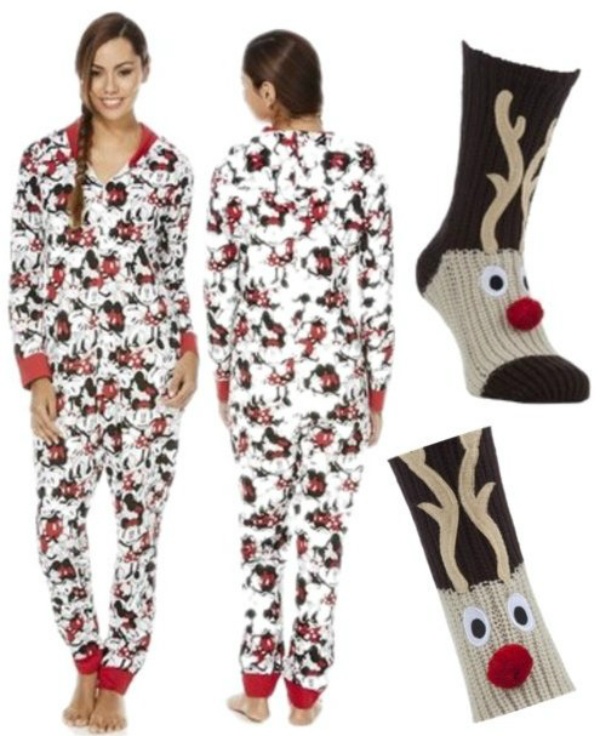 Super Scents
In my living room, just the sight of a lit candle instantly makes me feel cosy, so I'm sure to have a few scented ones burning at a time in the winter. I like sweet warming scents such as Vanilla (as it reminds me of home baking) and woody scents that smell like Christmas trees. Some candles I recommend are Yankee Candle At Home's Christmas Treats (£9 from Tesco and Asda), and Paddywax's Woodland (£25 from Whole Foods Market).
Try to avoid going outside on cold Winter nights - do your grocery shopping during the day, and remember that you can always order takeaway to be delivered directly to you.
Bath Time
During the winter, on a nightly basis, I always have a steaming hot bath to warm me up before bed. Every time I add either a scented bath bomb, bubble bath or bath oil to the water. Calming and warming smells are best as opposed to anything citrusy or minty in scent. My favourite additions to my bath are the relaxing Twilight bath bomb from Lush, and the warming and calming Radox Relax Bath Soak, which I describe as a hug in a bottle. A hot bath will remove any chills and really heat your whole body. It's also great to have a hot bath as soon as you come home from being outside, for this reason.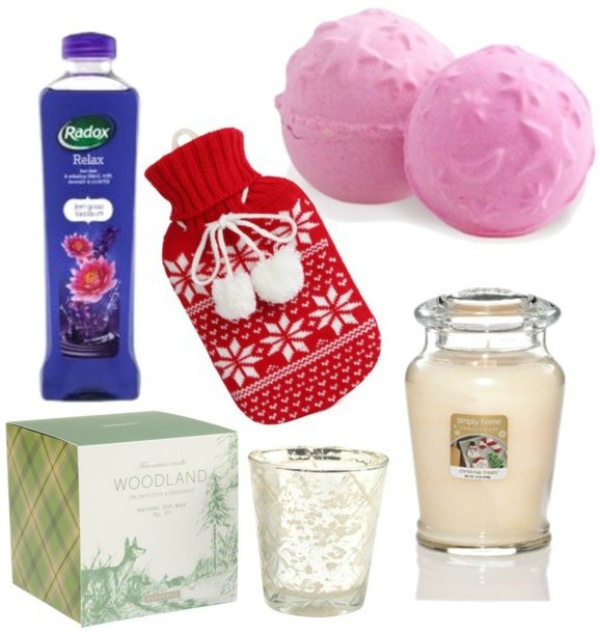 I then sink into bed, and if i'm still cold, I fall asleep easily with a warm hot water bottle between my knees. It is a much more conducive atmosphere for a good night's sleep if you have a cool room and a warm bed; so I never have my heating on high at night.
I hope you've found my tips helpful, and that you have a cosy and relaxing festive season.
More Christmas Articles
Glasgow Loves Christmas in George Square
Top Christmas Party Nights in Glasgow for Your Work Night Out
Find inspiration in our Christmas Gift Shop.
BY: Laura Pearson Smith
Laura Pearson-Smith is from Glasgow's Southside. She is a lover of luxury, yummy food and all things pretty. She founded, and is editor of luxury travel online magazine Stylecation, and blogs at her own lifestyle blog A Life With Frills. She has written countless fashion, beauty and travel articles for various publications including The Huffington Post. If you want to know the best Chinese restaurant in Glasgow, where to get a vintage Chanel handbag or the city's best facial, she's your girl.