GROUPON GUIDE TO MANCHESTER
Hello Mr D'Arcy! Visit the Best Country Homes in Manchester (Including That Famous Fountain!)
BY: Susie Stubbs |
19 May 2014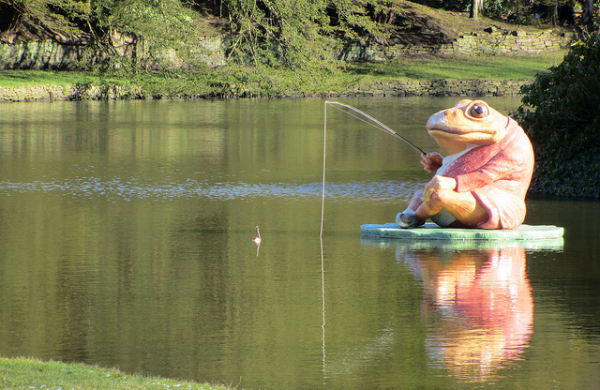 Manchester may be best known for its mills and industry (or shops and football, depending on your persuasion), but it is also remarkably rich in historic houses the most famous probably being Lyme Park. Here are three of our favourites – all within striking distance of Manchester city centre.
Dunham Massey
For 300 years the family home of the aristocratic Grey family (distantly related to that Lady Jane Grey), Dunham Massey is far more than a grand country house. While its interiors meticulously document the sometimes tumultuous lives of the various Earls of Stamford who once called it home – the last earl gave the house to the National Trust in 1976 – Dunham is as well known for its formal gardens, expansive parkland (whose herd of fallow deer can be traced back to Norman times) and winter gardens. These latter gardens feature over 25,000 early flowering bulbs - snowdrops, crocuses, daffodils – whose effusive blooms are a cheery sight during those months when all else is bare. Recent developments include a shiny new visitor centre while the house, meanwhile, has been transformed into the Stamford Hospital. This is a recreation of the military hospital Dunham became during WWI and is a humbling reminder, timed to commemorate its 100th anniversary, of just how much the "war to end all wars" affected lives both ordinary and aristocratic. Free entry to parkland; charges apply to house and gardens (free for National Trust members).
Tatton Park
One thing is for sure: you'll not get bored at Tatton Park. Noble country house? Check. Formal gardens? Uh-huh. 1,000-acre deer park? Roger that. Petting farm, adventure playground, lakes, restaurant and shop? Tatton's got the lot. Jointly owned by the local council and the National Trust, this place is nothing if not extensive, and it's one of Cheshire's most popular attractions as a result. On top of all that, Tatton also hosts some of the biggest flower shows, vintage car rallies and food fairs in the region – which makes it worth checking ahead before a visit, lest you get snarled up in the inevitable hobbyist traffic. Despite the seasonal crowds, though, Tatton's size makes it easy to find a quiet corner - its Japanese garden or vast deer park offering a slice of tranquility that even the occasional overhead roar of planes coming in to land at nearby Manchester Airport do little to disrupt. Free entry to deer park (charges for cars, including NT members); charges apply to gardens (free for National Trust members).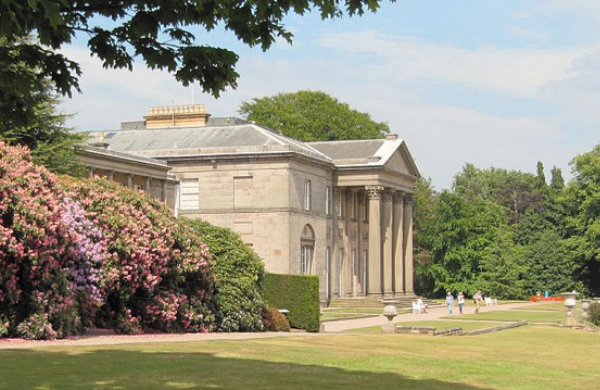 Lyme Park
Jane Austen fans: this one is for you. The (in parts) Elizabethan house and formal gardens that form the centerpiece of this National Trust estate played a starring role in the BBC's adaptation of Pride and Prejudice in 1995. It was this stately old dame that stood in for Pemberley, while its tranquil lake is the spot where Colin Firth set many a female heart a-fluttering (courtesy of a clandestine swim and resulting wet, white shirt). But the appeal of Lyme goes far beyond the period drama. Though the house had its heyday during the Edwardian period, its contents include 600 years' worth of clocks, books and tapestries, most of which belong to a single family, the Leghs. Its formal gardens, meanwhile, feature neat rose and perennially planted beds, an exotic plant-friendly orangery and a "ravine garden". But that's not all. Those with small people in their lives will appreciate the epic Crows Wood adventure playground (close to the Timber Yard café; be warned - both get overrun at weekends and holidays), while those who wish to stretch their legs can amble over 1,300 acres of deer-grazed parkland. Free entry to parkland; charges apply to house and gardens (free for National Trust members).
Image Credit: Mike Bean, Flickr , Image Credit, Janet Roberts, Flickr, Cover Image Credit: Duncan Hull, Flickr
Agree with list? What are your top Manchester spots? Join the conversation @Groupon_UK #grouponguide #manchester
____
Check out all our deals for things to do in Manchester.
BY: Susie Stubbs
Susie Stubbs is the editor of creativetourist.com, an online art and travel site based in Manchester. Creative Tourist exists to provide an insider's guide to the best art and culture in the city, from mainstream galleries to street art, one-off festivals, independent boutiques and all the things that make Manchester such a culturally rich city. Susie is an award-winning blogger, a former Time Out editor and has published seven books on art, travel and history, including the current Where to Go Manchester guidebook.