My Goodness - Best Guinness in Glasgow
BY: Emma Mykytyn |
21 Jul 2014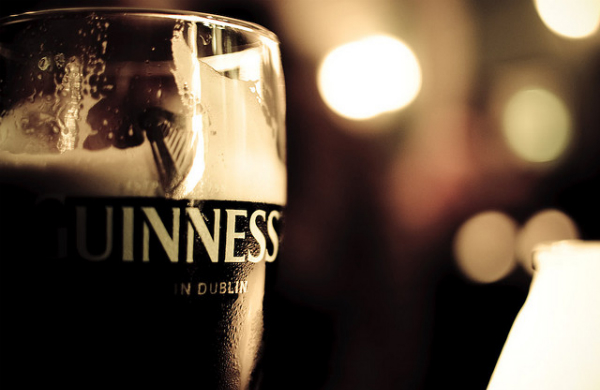 After paying a fortune for a poorly poured Guinness in Dublin (argh the memory, it was warm, and poured in a rush, basically - as we would say in Glasgow - pish) I'm always on the lookout for somewhere that knows how to pour one and has good banter – sorry craic to get into faux-Irish mode here.
Talking of which, do you know that a perfect Guinness pour has 6 steps?
1. Clean dry glass.
2. Hold the glass at a 45 degree angle.
3. Pour until the Guinness is 20mm from the top of the glass (and don't let the spout go into the Guinness!).
4. Leave the surge to settle (this takes 119.5 seconds seemingly – can I have that job?).
5. Top up the glass until the head is popping over the top of the glass being careful not to overfill.
6. Serve!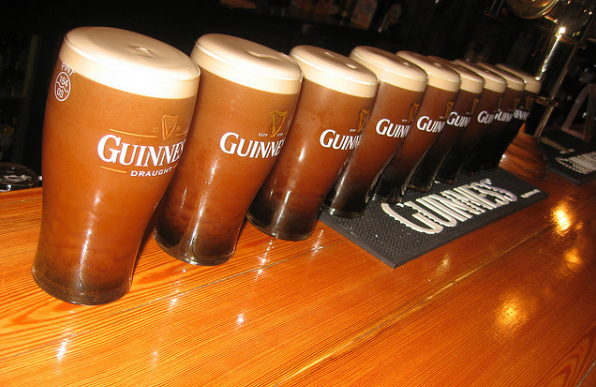 So where to get this creamy dreamy goodness in Glasgow? Here's my guide:
Jinty McGintys
Surrounded by Guinness memorabilia Jintys puts the pressure on itself, but thankfully always comes up trumps. A perfectly poured pint sourced, you can sit yourself down in one of the booths, nab a keg table or catch the rays outside in Ashton Lane. It gets very busy, especially at weekends so get in quick.
29 Ashton Lane, Glasgow G12 8SJ
Heraghtys Bar
A traditional pub. Full of men nursing their pints with a gorgeous gantry. It's not very big inside either but that gets the chat going. It can take a while for a Guinness – which is a good sign! Find a new friend for the night in here.
708 Pollokshaws Road, Glasgow G41 2AD
Brazen Head
The Brazen Head is mainly for those of a Celtic persuasion, or a mad football fan. The place is covered from head to toe in football memorabilia. One thing you do get is a good Guinness – I'm sure the many football supporters who pass through on match days would tell the staff if their pouring was off. There's a dinky beer garden outside too for that single sunny day in Glasgow!
1-3 Cathcart Road, Glasgow G42 7BE
The Laurieston Bar
This pub has the best décor around, great staff, a free jukebox AND a pie warmer – so, beer, free music and pies = WIN! The bar is totally retro but functional. The staff are chatty and will pour and bring over your pint. Fyne Ales are the speciality here, but being a traditional pub, Guinness is poured with precision. See if you can find the secret room!
58 Bridge Street, Glasgow G5 9HU
Best Guinness? Has to be The Laurieston, the staff are the best. They know their stuff, give you tasters and are always happy for a natter. Of course, the Guinness is good too!
Do you agree with the list? Love your Guinness? Let us know at @Groupon_UK #grouponguide
Photo Credits:
Nine Pints of Guinnes by John Picken Photography, flickr
Guinness by Tiberiu Ana, flickr
Related Reads
Demijohn: Glasgow's Only Liquid Delicatessen
____
Check out our deals for bars in Glasgow.
BY: Emma Mykytyn
Emma is a freelance writer living in Glasgow. Loving all things food, she started her own blog, Food and Drink Glasgow, to record her dining experiences in and around Glasgow. The blog showcases the best of Glasgow as well as Edinburgh and some choice picks of Europe. With the top spot on Urbanspoon for Glasgow as well as a BBC Good Food Show Blogger spell under her belt, there's not much she hasn't tasted.