GROUPON GUIDE TO MANCHESTER
Why Not Try a Manchester Supper Club
BY: Peter Callaghan |
22 Sep 2014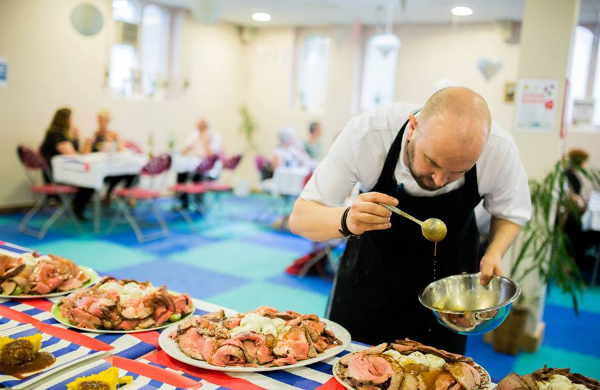 Does anyone actually organise dinner parties anymore? I mean the kind of evening where everyone gets dressed up to go round to someone's house for eats. There's a formality attached to the title that puts me off. But supper club, or even better, secret supper club, sounds so much more interesting, intriguing and dare I say, exciting.
To clear it up early – by going along to a supper club, you're going to have to pay. It's not quite the same as just going round to a mate's house. That said, of the ones I've popped along to you'll generally spend a lot less than dining in a restaurant.
Supper clubs offer their creators, be they professional chefs or not, the opportunity to experiment with ingredients, recipes and presentation. They are freed up to challenge the diners, who for their own part get to meet other people with an interest in food.
There are a few supper clubs popping up in and around Manchester. Greedy as I am – I've not made it to all of them but there are a few I can recommend if you're visiting and you fancy something different. Oh, that's if you can get a spot – these things sell out quick!!
The Drunken Butcher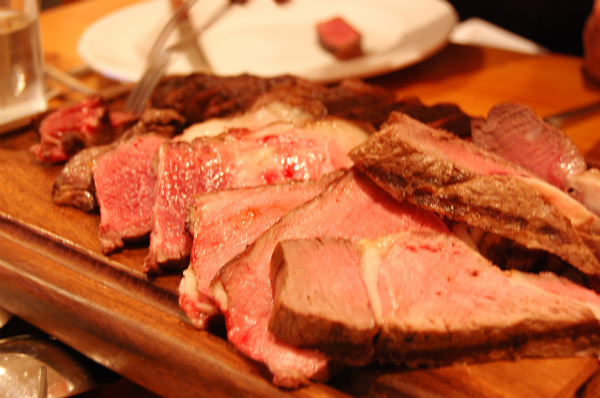 The first supper club I attended was hosted at the home of home style cook Iain Devine (a.k.a The Drunken Butcher) and was called The Joy of Pork. There are a couple of things that you should know about Iain: he loves food and he wants to share that love of food with all his guests. The menus at his supper clubs tend to be meat orientated with a leaning toward using as much of the animal as possible. Expect pig cheeks, lamb sweetbreads or liver and pigs head all cooked perfectly and served around one big table. Expect hearty plates of food with robust flavours and unctuous textures. You will NOT leave Iain's hungry and for those less interested in meat I am assured that his V'Gin vegan night is equally unmissable.
Seasons Eatings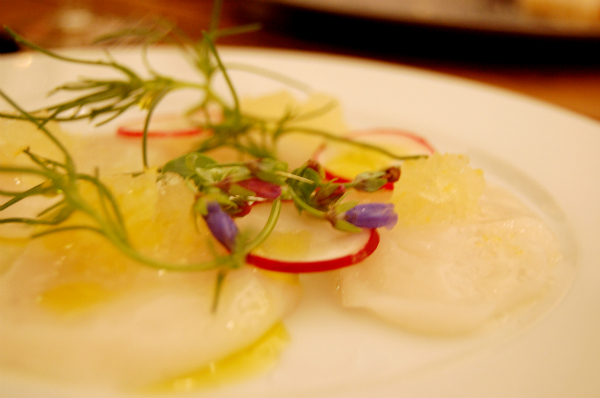 If you want to see what two chefs like to do when they are given freedom from their regular work, then check out Seasons Eatings. Long time friends and professional chefs, Issy and Suzy use a mix of interesting seasonal ingredients and unusual combinations to create dishes with stunning flavours, textures and, if you like that kind of thing (and I do) presentation. Their scallop, radish, seaweed and citrus granita dish remains me of the prettiest plates of food I've seen and if you see their brown butter ice cream on the menu – you are in for one hell of a treat.
Other Manchester Supper Clubs
Bi-monthly, rustic Columbian food of Arepa! Arepa! Arepa!
Vegetarian delights from Wendy's House
Or keep an eye out for the themed supper clubs from Manchester Foodies who like to show off different styles and cooking methods.
Whichever you find yourself at, you will doubtless have an amazing time. The creators of these supper clubs don't do it for the money: there's some serious work goes into these events for very little financial reward. In my experience it's about sharing passion, knowledge and the love of good food. It definitely isn't about putting bums on seats.
Cover photo courtesy of Ayesha Rahman
Related Reads
Manchester Food and Drink Festival Highlights
New Restaurants Manchester - New Places to Try!
Hungry? Find a deal for restaurants in Manchester.
BY: Peter Callaghan
Pete Callaghan, also known as, The Hungry Manc has lived in Manchester all his life and has been blogging and writing about food in his home town for nearly 2 years.  He also contributes to local lifestyle magazine VIVA. Always hungry. Mostly in Manchester