Once upon a time you'd be hard pressed to find more than a scowl and a chipped mug of Nescafé in your local greasy spoon. Nowadays you can barely move in the capital for bean worshipping baristas. In the past few years we've become spoilt for choice with the likes of
Prufrock
, 
Tap Coffee
  and
Nude Espresso
 .But as if that's not enough, we can now score our caffeine fix in increasingly weird and wonderful surroundings. Bonkers about bikes? Massively into cats? A bit of a granny geek? There's a coffee shop for you. Here's my list of the top six:
1) Nana, Clapton
Leading the backlash against high street homogeneity,
Nana
 - the cafe run by nanas for nanas - was set up via crowdfunding earlier this year. It's opening soon on Chatsworth Road and is likely to be a huge hit for anyone seeking comfort in the form of tea, cakes, dippy eggs and soldiers; or just looking to learn a new skill or craft from the wise old ladies of Clapton.
2) Look Mum No Hands, Farringdon
At cyclists' favourite
Look Mum No Hands
 not only can you can get your bike fixed, but you can also take part in a cycle quiz night or even snap up a limited edition artcrank print. All this while enjoying the finest square mile coffee plus a smashing array of locally made cakes, pies, soups and stews.
3)  The Candid Cafe, Angel
Fancy trying your hand at life drawing classes? Check out
The Candid Cafe
  - a local artists' and writers' secret. You can cherish your brew in the charming little garden if the weather gods are on your side.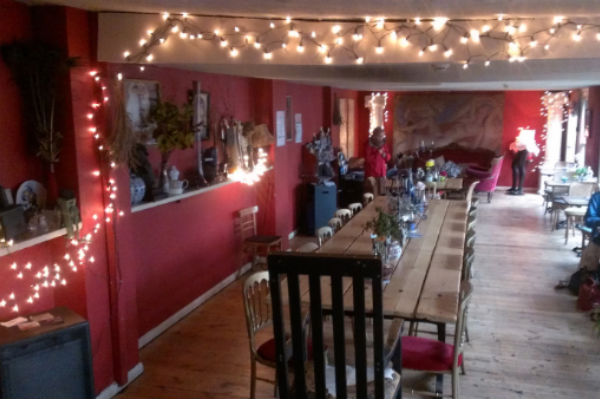 Read More