Glasgow Spas - 15 Royal Terrace Day Spa
BY: Laura, Pearson Smith |
18 Aug 2014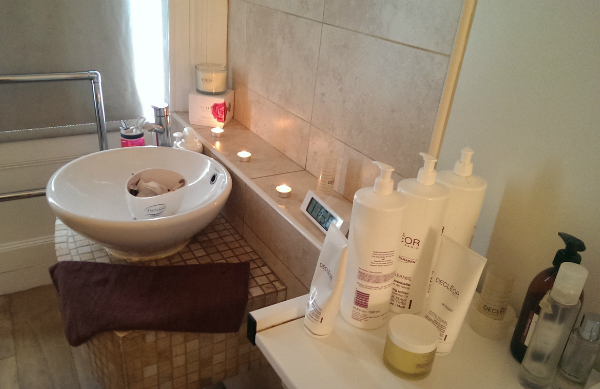 When in search of luxurious Glasgow spas, most people head first to the large hotels in the city, often overlooking the smaller and more secluded day spas that are tucked away. 15 Royal Terrace Day Spa Glasgow is hidden away in a leafy street that borders Kelvingrove Park, and offers a plethora of treatments and edible treats. I spent a thoroughly enjoyable morning there recently, and so had to share this gem of a find with you.
Only distinguishable (from the smart terraced houses surrounding it) by its subtlety logoed blinds, 15 Royal Terrace feels like a real escape, even though it's just a short stroll from the bustling west end side of Argyle Street. The decor is a simple mix of creams and light woods, while stained and blown glass panels adorn the walls to add a touch of colour.
You come face to face with the reception desk as soon as you enter. The spa staff will get you settled in the lounge area with a medical questionnaire while you wait on your therapist. There is a free coffee and tea selection, plus an abundance of fashion magazines to chill out with too.
Luxurious Treatments
15 Royal Terrace has treatment rooms on the ground floor, and downstairs in the basement area. Most of these have their own shower - if you've opted for one of the messier body indulgences. The treatments they offer include Indian Head Massages (£38 for 45 minutes) performed with you sitting up in a chair, Decleor Aromaplasty Facials (£47 for 75 minutes) and a body Salt & Sugar Scrub (£30 for 30 minutes). Compared to many a larger Glasgow spa, these prices are at least 50% less.
They use the highly respected Decleor brand for a lot of their treatments. These natural plant extract aromatherapy products are all designed with the wellbeing of your whole body in mind. If you go for a manicure or pedicure, Jessica is the polish of choice. These are some of the most expensive and hard wearing nail polishes on the market, so you are guaranteed a quality result.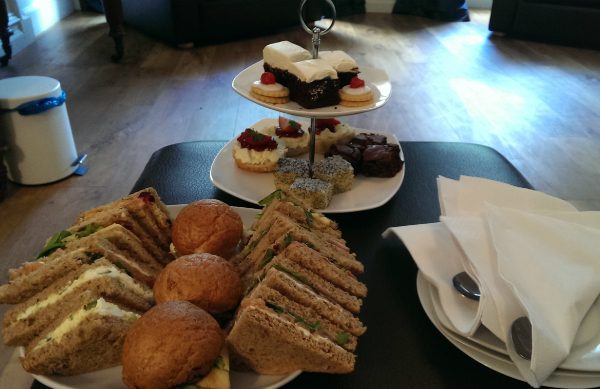 Afternoon Tea
After your treatment, you can head back through to the lounge area to relax for as long as you want to. It's here that you can also enjoy their amazing afternoon tea - the perfect way to end your experience. Pre-booking is essential, and it comes with a range of fresh sandwiches and rolls with fillings such as brie and apple, and smoked salmon with cream cheese. There is also a moreish selection of fresh cakes and pastries to enjoy too. Afternoon tea at Glasgow spa 15 Royal Terrace costs £15 per person. If you are on a gluten-free diet, they can cater for this with your own specially made selection.
It's worth noting that car-parking is limited, and could prove costly. There are a few metered spaces directly in-front of the spa building, plus some in the surrounding streets. If you can get a taxi or a lift, do that.
It is so important in this busy modern and digital age to take some out to just relax with no distractions. The 15 Royal Terrace Day Spa Glasgow is the perfect place to do just that.
What are your favourite Glasgow spas? Tweet us! @GrouponGuide_UK
Related Reads
Pamper Yourself at Glasgow's Benefit Cosmetics Boutique
Be Kind to Your Skin - Where to Find Natural Beauty Products in Glasgow
Explore The Glasgow Style Mile
____
Find a deal for spas in Glasgow.