5 Unusual Beauty Tips
BY: Sabina Begum |
6 Jul 2015
Sometimes the most unexpected things make the biggest differences. Over the years I've come across many beauty tips that have seem quite strange and unusual. Here I am about to share five of my favourite rather strange beauty tips.
Banana Peel Power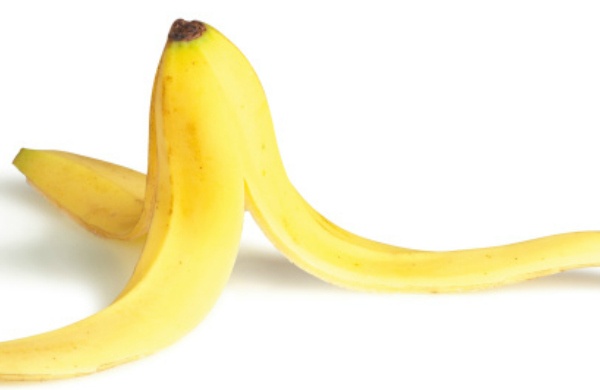 I have come across so many beauty bloggers hype about the power that banana peel holds and I'm sure that for some of you reading this article it's probably not even the first time you're hearing about it. I'm all for using every day natural ingredients as part of my skincare routine but when I first heard about the benefits that banana comes along with not by just eating it but also applying it to your skin, I was left slightly confused.
We all know how great bananas are. It comes packed with vitamins and minerals but who ever thought about rubbing their face against a banana? Well whoever did is an absolute genius! Bananas come packed with a healthy source of vitamins A, B, C and E and the banana peel is no longer as useless as it used to be. Next time you're eating a banana instead of it just throwing it away, cut yourself a piece of the peel and keep it aside. The banana peel has proven to be effective in treating acne prone skin. So if a blemish creeps up on you just rub a piece of banana peel across the affected area before bed and wash it off in the morning. If you notice any irritation to your skin like everything else you should stop applying it right away.
The Dark Circle & Spot Corrector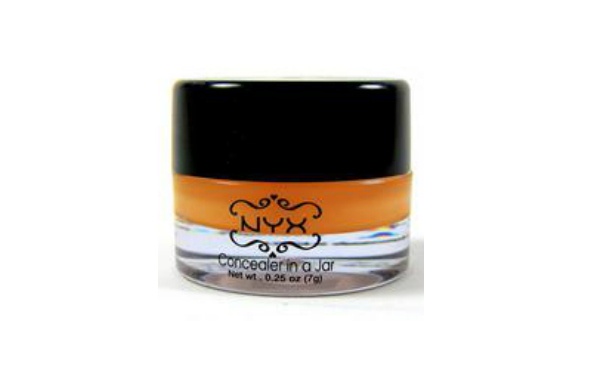 A makeup artist once told me that in order to cover and conceal the different types of tones in the skin you must find the right colour to cover it with. Using the right colour to cancel out dark circles or any redness will cancel it out completely giving you an even canvas to work with. There are many primers out there in different colours that can cater to evening out an uneven complexion, however from experience I don't find that their always effective. I have a couple of marks left by those annoying spots and occasionally a little bit of redness and I don't want to be heaping on different types of primer just to get my complexion even and now I don't have to, there is a new technique in town that will completely cover your imperfections as long as you use the right shade.
This technique involves using a matte lipstick and it can be from any brand, but it must be a matte lipstick otherwise it won't work as well. Before you apply concealer to the areas in your skin where there may lay an imperfection simply apply a little bit of lipstick and then blend onto to the skin by using your finger and dabbing lightly. Once the lipstick is blended, apply concealer on top of it and voila! CONCEALED!
It's very important that you find the right colours to cancel out other concealers. My skin is fair but has olive undertones so I find it best that colours such as orange work well cancelling out any darks marks or dark circles I have.
Have a play around and find which colour works best for you.
Fight Cellulite With Coffee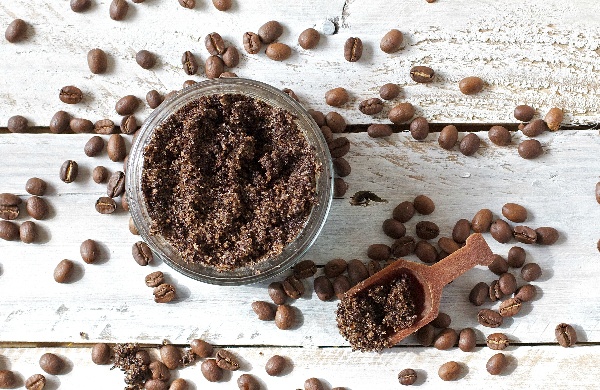 Hey, ever thought about showering with coffee? Not the most tasteful image pops into mind, but a caffeine body scrub might just be the thing you've been looking for especially if cellulite is something that is affecting you. Caffeine contains antioxidants and when used on skin it tightens and provides those antioxidants to the skin especially when that caffeine is applied to the skin topically. Using a scrub made from fresh ground coffee will maximise the benefits of reducing the visible signs of cellulite. Simply apply the scrub over the affected area religiously to assist the stimulation of blow flow in the affected areas. It may take some time to see visible results but all in good time you will have skin that is smoother, tighter and firmer. Create your own DIY coffee body scrub at home by using fresh ground coffee, sea salt and throw in some skin loving coconut oil.
Ice Facial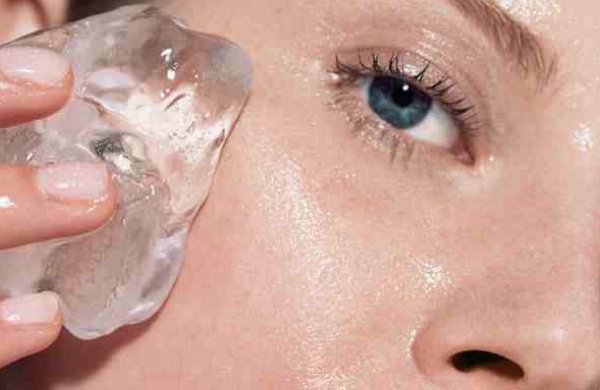 I've suffered from a lot of blemishes and a time came when I got fed up and started looking for other techniques that would help reduce my blemishes. One of things that popped into my head was ice. We always use ice to reduce swelling so why not use it on a spot to minimize the size?
It's been about two years now that I use this technique religiously and it works. If a humongous UFO decides to land on my face, I ice it before I go bed and in the morning the spot that was once humongous is now a teeny tiny spot. I've also noticed that using ice on my skin not only reduces the size of spots but also minimizes pore. Before you apply your morning makeup, apply some makeup on to your face. This will minimize pores and reduce the production of excess oil whilst also catering to your blood circulation flow but please note never to apply ice directly to skin and to always use a cloth. Applying ice directly to your skin can damage delicate capillaries.
Bonus tip: Stick your toner in the fridge especially in the summer. When chilled toner is applied to the skin it will help in the process of tightening pores.
Your Hair Needs A Cold Wash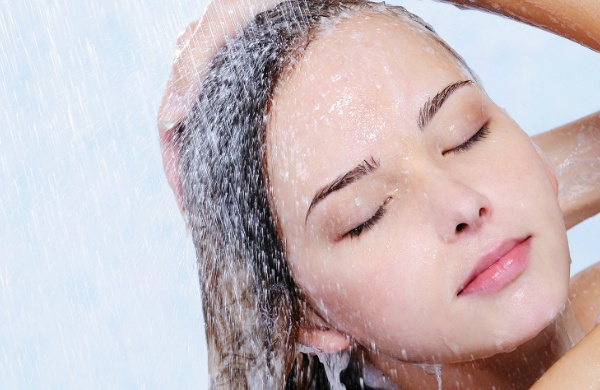 It's so simple like our skin, washing it with warm water will open pores and washing it with cold water will close them. This same process applies to your hair. Next time you're washing your hair, once you've finished conditioning wash it off with cold water this will close the pores and lock in the protein from the shampoo and the conditioner whilst also giving your shinier and manageable hair.
____
Get more tips and beauty products in London.
BY: Sabina Begum
Sabina is a beauty enthusiast who loves to trial the latest beauty products and regimes. She's the author of My Beauty Addiction - a blog that was born from a series of skincare issues Sabina experienced. It's a place where Sabina shares her beauty experiences and her honest reviews about beauty products. Aside from blogging, Sabina lives and works in the IT industry in the city of London. After a long day of programming at work, Sabina likes to kick back with a cup of tea and work on her blog and socialise with other beauty bloggers. When Sabina is not working or blogging, she's probably shopping in Oxford Street purchasing as many clothes and beauty products as she can or sipping tea and eating warm scones at the Harrods Tea Room. Sabina can be found on Twitter (@1beautyaddicit) and Instagram (@mybeautyaddicition) - come over and say hello!