GROUPON GUIDE TO MANCHESTER
Best Christmas Menus in Manchester
BY: Shaun Barnes |
1 Dec 2014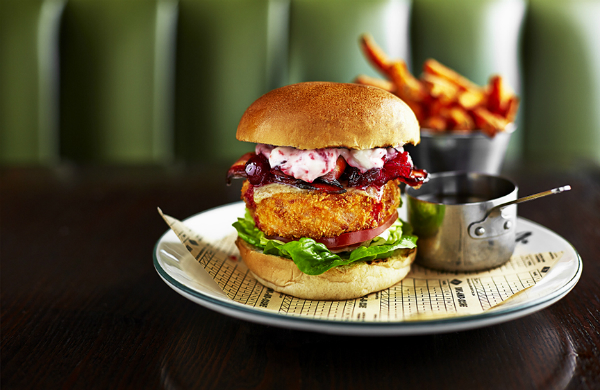 Christmas has different meanings for us all, for some it's a religious occasion, for others it's about spending time with family. Millions love the John Lewis advert (or Coca-Cola if you're old school) while for many, particularly children it's all about the presents. But the thing I get most excited about at Christmas time is food.
From Christmas Eve up to New Years Day is my favourite time of year to overindulge at home. Before that I like to get into the festive spirit by eating as much Christmassy food as possible.
In previous years I've enjoyed festive fine-dining tasting menus at Aumbry, Christmas burgers at Solita and traditional Columbian street food at Levenshulme Christmas Night Market.
This year is looking like it could be the best yet with festive menus and special dishes at more places than ever. Here's a roundup of some of the most exciting.
Mexican
Head to Lucha Libre for a Christmassy twist on their Mexican street food, spiced confit duck tacos and roast turkey stuffed with smoked paprika butter with smoky cranberry gravy. Followed by 'clementine cheesecake with maple roasted pecans' or 'cinnamon sugared churros'.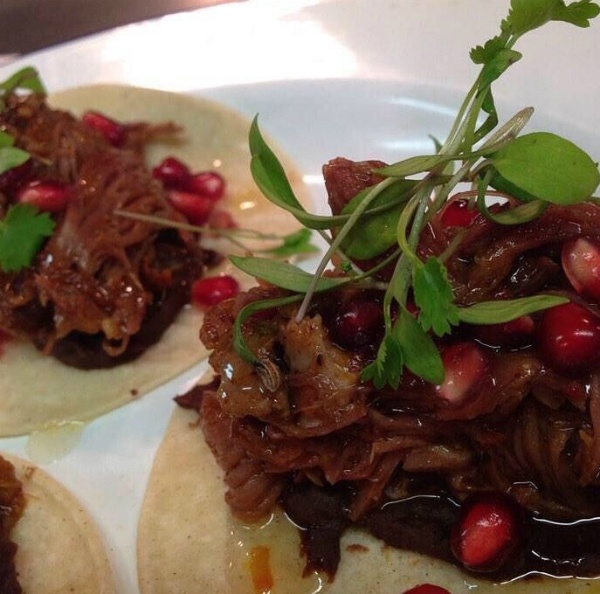 Mexican newcomers El Capo have ditched tradition and gone for a selection of Christmas themed tacos and tapas such as stuffed suckling pig, pulled turkey and beer braised turkey legs. Feliz Navidad!
Burgers
The Solita Christmas burger has become a tradition for me, details of this year's creation are still under wraps but I'm told it'll top previous versions. The first saw a venison patty with buttermilk fried turkey, purple sprout tops, chestnuts and spiced cranberry salsa while last years contained panko coated deep fried stuffing and a candied pig in blanket. They're also bringing back the indulgent 'Mars Bar Eggnog' to wash it down with!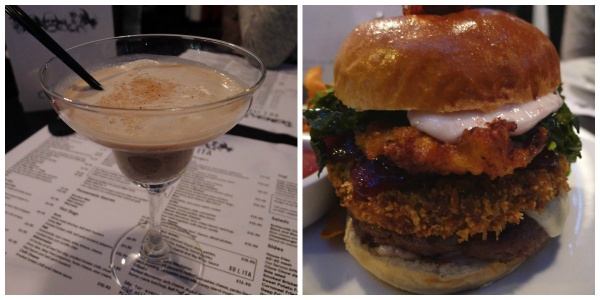 There's stiff competition from All Star Lanes though who's own Christmas turkey burger contains breaded fried turkey, sage & onion pork stuffing, porter cured bacon and cranberry sauce!
Sausages
Splendid Sausage have created the ultimate pig in blanket, a Christmas corn dog wrapped in bacon! Also available is their 'Christmas dinner dog', a beef sausage topped with turkey, bacon, sprouts, honey roasted parsnips and another pig in blanket.
Ribs
Northern Quarter rib joint Cain & Grain have a special Christmas set menu available throughout December with three options ranging from £10 to £20. Standout dishes include 'ribs in blankets' and 'cornbread bon bons'.
Pie
Don't tell the kids but over at Pie & Ale they're cooking Rudolph! As well as a selection of Christmassy starters there's three festive pies including Santa's Pie (turkey, maple roasted veg, chestnut & sage) and Rudolph Pie (reindeer haunch steak marinated with cloves, orange peel and red wine).
Posh
Whether you fancy a posh meal or simply drinks with canapés, James Martin has it covered. The celebrity chef has created a canapé menu consisting of festive bites like 'potted crab on toasted sourdough', 'chicken liver parfait with crispy skin & sweet onion jam' and 'mulled baby pear'. The main menu includes modern twists on classic Christmas dishes including 'smoked salmon, chargrilled cucumber and pickled ginger' and 'Eggnog custard tart with mince pie ice cream'.
Cover Image: All Star Lanes Christmas Turkey Burger
More Christmas Articles
Alternative Christmas Parties Manchester Has to Offer
Christmas Markets in Manchester
Find inspiration in our Christmas Gift Shop.