Glasgow Royal Concert Hall at Christmas
BY: Ann Nugent |
10 Dec 2014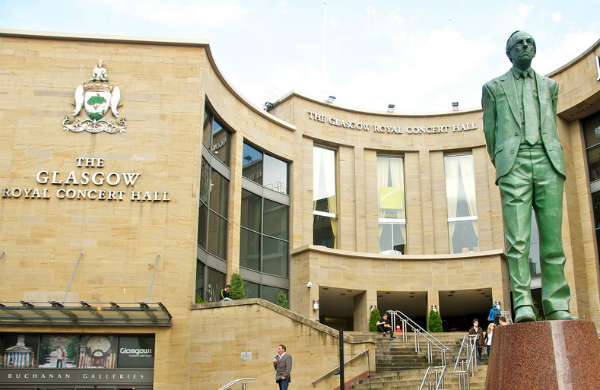 Standing on the stairs at Glasgow Royal Concert Hall looking down Buchanan Street - the city's busiest shopping street, affords quite the view of this busy, vibrant city.
In front of you stands a proud commemorative statue of Donald Dewar - Scotland's inaugural First Minister, at either side of you different regenerative stages of Glasgow's shopping precincts - the newest including a shiny row of flagship stores, and on the stairs at your feet, the people of Glasgow meeting for a lunchtime blether or to listen to the varied talents of the local buskers in a real melting pot of cultures and diversity.
It seems appropriate perhaps then that this Glasgow Concert Hall is a venue that people of every age and background frequent - from those attending classical or orchestral concerts to first-time family sing-alonga-shows, teeny bop gigs and celebrations of the comeback kings and queens.
At Christmas, however, it regales in bringing together the full family to share, sing and inspire - and this December there's even a visit from a very special Snowman.
Christmas Concerts
The acclaimed Royal Scottish National Orchestra get ready to herald in the Christmas season with their ever popular festive programme, beginning with the chance to fa la la la laaaaaaa la la la la along in the Children's Classic Concerts: Deck the Halls. This family treat features beautiful ballet dancers including a special Sugar Plum Fairy and a visit from Frosty the Snowman - both in a quest to help Santa get unstuck from that chimney with all your favourite festive tunes.
Hollywood Christmas
If you prefer a little Calfornication with your Christmas then venture down to the Glasgow Concert Hall instead for an evening of movie magic from maestro Richard Kaufman (music buffs will remember he made quite a stir with his outstanding RSNO debut last year, conducting the music of John Williams in Glasgow) and this rich score of festive film favourites - featuring It's a Wonderful Life, Miracle on 34th Street and a A Christmas Carol - no adverts, no repeats, just live, surround sound Christmas spirit!
Finishing this trio of treats comes the RSNO Christmas Concert - as traditional and rich as Mr Kippling's Mince Pies, it just wouldn't be Christmas without this annual festive celebration which this year features the enchanting tale of The Snowman, narrated by Blythe Duff and a host of well-loved Christmas Carols for all the family to join in with.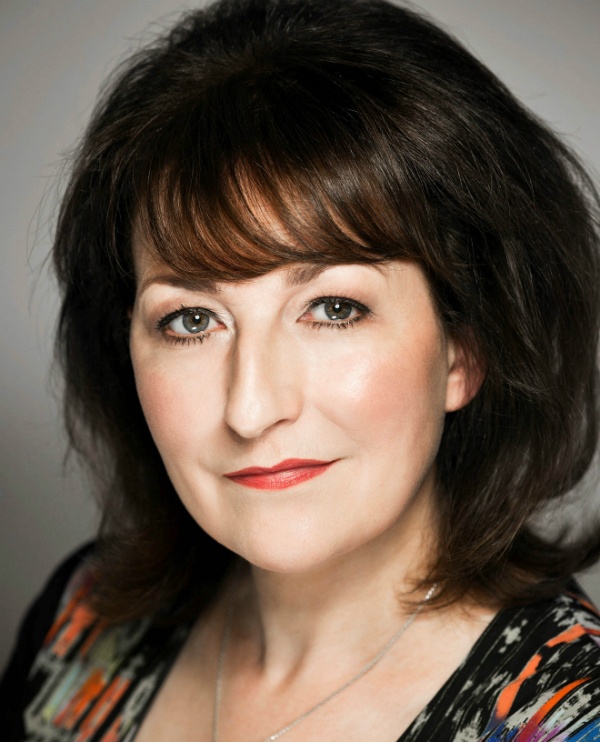 Blythe Duff
Christmas Carols
And if you want to brush up on your Christmas Carol-ing then you'd do no better than buying a ticket for the CLIC Sargent Christmas Concert as well, with guests including Glasgow Chamber Orchestra, Carmyle Primary School Choir and accompanist Edward Cohen - all ticket sales support CLIC Sargent's incredible work with children fighting cancer.
Or why not pull a cracker with The City of Glasgow Chorus and The Orchestra of Scottish Opera at A Christmas Cracker - a holiday-inspired evening mashing up the best of stage, screen and Christmas Classics featuring a special medley from the hit musical Wicked, Mary Poppins and even Mamma Mia - phew!
CLIC Sargent Christmas Concert is on Friday 4 December at 7.30pm, tickets range from £10 - £20.
The Royal Scottish National Orchestra perform Children's Classic Concerts: Deck the Halls on Saturday 6 December at 1pm and 3pm; Hollywood Christmas on Saturday 13 December at 7.30pm and The Snowman on Saturday 20 December at 2pm and 6pm.
A Christmas Cracker is on Sunday 21 December at 7.30pm, tickets range from £18 - £26
Related Reads
Top Christmas Party Nights in Glasgow for Your Work Night Out
Glasgow Loves Christmas in George Square
Find inspiration in our Christmas Gift Shop.