GROUPON GUIDE TO MANCHESTER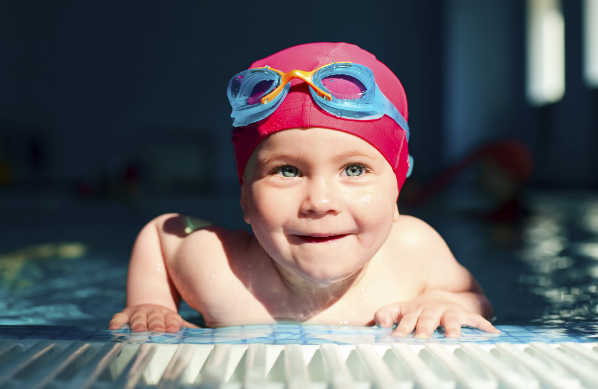 Manchester is home to a host of swimming pools. Many are open to the public, some are tucked away inside private gyms or out in the suburbs. There's everything from health clubs and public baths to cool spots out of town places, and even outdoor heated pools, you just need to find your vibe.
Swimming in Style
For those who like to swim in style, the city's health clubs are a perfect match. For between £10 and £15 a go, they can offer an oasis of calm in the heart of the city centre. Top end saunas, steam rooms and access to fitness rooms, not to mention luxurious shower toiletries are typically part of the parcel.
A highlight is Manchester Printworks Fitness and Wellbeing Centre which is located on top of an entertainment complex that includes a multi-screen Odeon cinema in Exchange Square. To swim here, you'll need to bring heavyweight ID such as a passport (bank cards will not do) and towel hire is available.
Facilities include single sex steam rooms, a spacious sauna overlooking the pool plus a huge hot tub that's perfect for people watching. Whatever time of day you go for a swim you'll find the club quietly buzzing - and why not? It's so thoughtfully designed that members are surely tempted to skip work just to swim in the stainless steel pool. One described their mid afternoon experience as 'like swimming through sunlight' as the rays beam in through the windows that line one wall and bounce off the shiny metallic surfaces inside.
Other drop-in health clubs options include The Y Club in Castlefield canal basin, just next to the Museum of Science and Industry and the Sienna Spa in the Radisson Blu hotel, on Peter Street. The Y Club has a swimming pool at ground level, allowing views of canal barges passing by. As well as being home to an indoor running track, the club specialises in wrestling and martial arts, with many of the UK's leading athletes in this field using the gym as a base. Conversely, the Sienna Spa is popular with those in need of a good pamper. Lighting is soft and blue, the heating is on, and the underground space feels distinctly womb-like. The sauna and steam rooms are among the city's best. The level of facilities on offer here – as well as the five star clientele – make this among the city's most expensive drop-ins at £15.
(Read more about The Sienna Spa in Best Spa Weekend in Manchester for Hen Parties)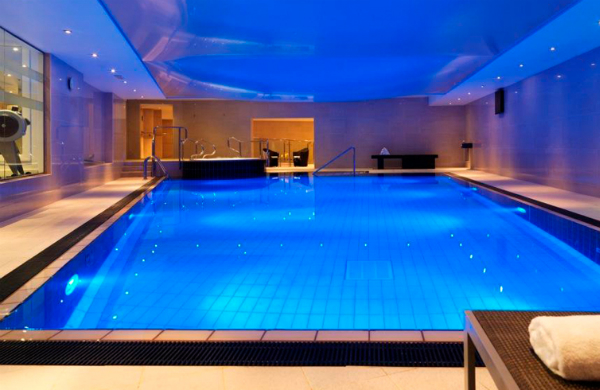 There's a small pool at the historic 'railway hotel', the Midland, also on Peter Street and dating back to 1903. This quirky basement space is not ideal for the serious swimmer, but a pleasure for those who enjoy bobbing about in historic pools. It's also a centre for baby swimming classes, some of which are run by the local branch of specialists, Water Babies.
Public Pools
Speaking of historical spaces, Manchester has a number of public pools dating back to the turn of the 20th Century. Many of these retain their original tiling and wooden changing rooms around the side of the water. The swimming experience is almost unchanged from 1901 – except for the fact that swimming sessions in 2014 are mostly mixed sex, rather than separate as they used to be. Some pools, like Chorlton Leisure Centre do continue to offer separate men and women's swimming sessions at set times each week but, for the most part, everyone piles into together to enjoy the ornate roof architecture and the sea-green tiling. Look out for Withington Baths, dating back to 1911, and the dome-roofed Levenshulme Baths which opened in 1921. Art Deco elements bring tilework to life and these botanically-inspired designs are particularly evident in Levenshulme.
The Big Daddy
The biggest of Manchester's swimming pools is arguably the Aquatics Centre . This extends up to 100 metres and was purpose built for the 2002 Commonwealth Games. Facilities include a very popular steam room, hot tub and sauna, as well as fitness classes and a number of pools. For those seeking a respite from the crowds, popping in during the day when others are at work can be a good idea, as can swimming later at night. The pools are often open from 6.30am until 10pm, so there's plenty of time for a dip.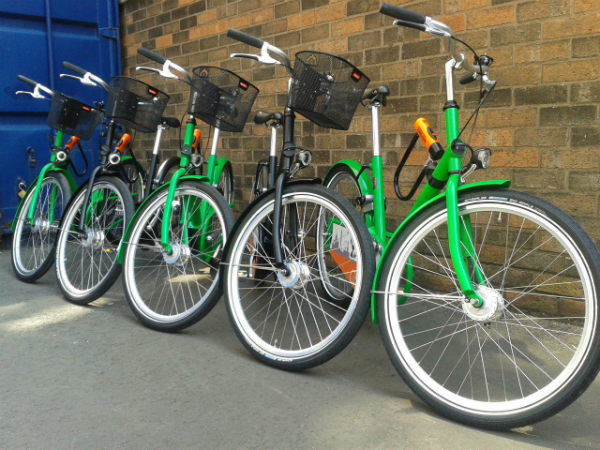 Bike Shops Manchester - Best for Bike Hire
Quick and easy.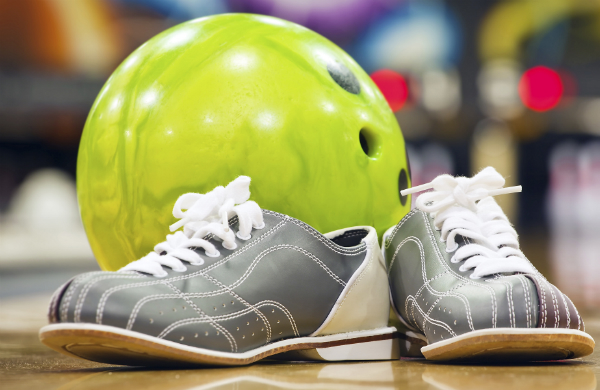 Boutique Bowling in Manchester
Who doesn't love bowling?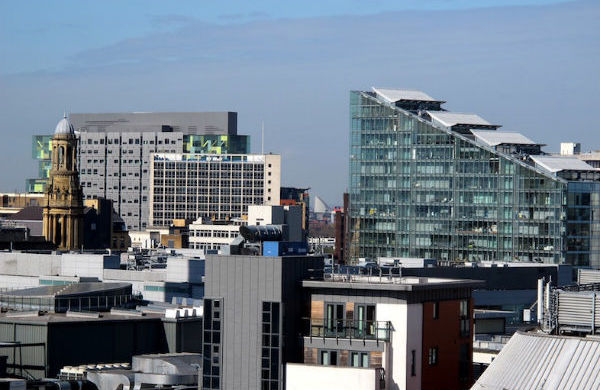 Sights With Bite: Alternative City Tours
Off the beaten path.
____
Find a deal for things to do in Manchester.
BY: Ruth Allan
Ruth has been writing about Manchester's cultural scene for the last 10 years, specialising in off-the-beaten track destinations and hidden gems. She's the editor of Manchester's award-winning what's on guide.