We've all seen hipsters in our cities. You'll spot them by their beards and their vintage clothing. You'll see them riding unicycles or fixed speed bikes and listening to cassettes on a Walkman. They are not bound by tradition and like to create their own trends.
Marriage is one of the oldest institutions in our culture, so can hipsters embrace it?
We've taken a look into hipster weddings and what inspires them to create a wedding day like no other.

What is a hipster wedding?

It's difficult to put boundaries on what makes a hipster wedding because hipsters have such a wide range of tastes. One thing that's certain, though, is that it's not going to be conventional and it's going to be 'cool'. Here are some things to look out for to determine whether the wedding you're heading to is going to be a hipster's:

Location – Hipsters defy convention at every turn. Look out for the ceremony being held in a location that's obscure. It's almost certainly not going to be in a church or registry office. Look out for barns, organic coffee shops, zoos, craft beer breweries and other non-traditional locations.

Handmade invites – If you get a handmade invitation that looks like a portfolio for a graphic designer or an sample of different font families, you're more than likely going to be attending a hipster wedding.

Theme – Is the wedding going to have a theme? Are you going to have to dress up as Elvis or a character from a film? Is there a dress code? Does it say to dress down? If you've noticed anything similar or that fits such instances, you may be going to a hipster ceremony.
Just how cool is a hipster wedding?

Hipsters are intent on creating new trends and not following them, so expect cool things you might not have thought about. There are a host of new ideas that hipsters might have for their wedding. Here are some of the cool things you might see:

Invitations for dogs - Have you ever gone to a wedding and had to get a dog sitter? You might not have to if the hipster couple want people to take their dogs with them. They may even have a dog menu for your pup.

Local wildflowers – Instead of buying in flowers for the bride's bouquet and for the tables, the couple might decide to use a selection of locally picked wildflowers. Not only is this sustainable, but it also helps to create an organic, local feel to the wedding.

Mismatched furniture – The uniform look of a traditionally kitted-out wedding might not appeal to hipsters' quirkiness. A mishmash of non-matching chairs and tables with no tablecloths is a cool way of breaking from wedding convention.
What you'll see at a hipster wedding
At a hipster wedding you will see the coolest of stuff, with no love for the traditional. Hipsters like to do things their way. They lay their own path. Expect to see the following at a hipster wedding:

Mason jars - Glasses are too conventional for hipsters. Enjoy drinking your champagne and cocktails out of jam jars, the way hipsters intended.

No dinner plates - Hipsters don't want to buy into the long-established tradition of using plates. Enjoy your wedding meal from a chopping board, a deep fat fryer basket or a roofing slate.

The bride's dress - Look out for the bride to be wearing a floral dress, trainers or even leggings. The classic white dress is too customary for hipsters, though on occasion the bride might opt for a vintage white dress. Look out for the bride to pair whatever she's wearing with a flower crown.

Mismatched suits - Hipsters defy convention at every turn. Expect to see the groom wearing a mismatched suit with corduroy trousers, a tweed jacket, a checked shirt, braces and a patterned bowtie.

Chalkboards – What better way to convey a message to your guests than on a chalkboard? Hipsters will use chalkboards to ask guests to sit on either side of the church, tell them where they're sitting for their meal, or direct you to the confetti bar. Look out for multiple fonts that showcase their eclectic style.
Music – There will be no Bridal Chorus by Wagner or Pachelbel's Canon in D, unless it's performed by the guests on kazoos or on a Moog synthesizer played through an amplifier powered by penny farthings. Also expect an unusual type of music at the reception, like a techno ceilidh band or a mariachi band. To your surprise, you might even get a DJ mixing music with a gramophone.
Gift ideas for a hipster wedding:
A hipster couple will always be looking for the latest trends, so what can you get such a couple for their wedding? How can you get them a gift that they'll find cool? Here are some gift ideas for the happy hipster couple:
A lomography camera – If there's something hipsters love, it's vintage technology. Get them a lomography camera that uses a 35mm film, or the even a rarer 110mm film. When they get their photos developed, they will already look like they've got an Instagram filter on them.

A home brewing kit – Hipsters love small scale cottage industries and craft beer. What better way to help them create their own beer brand than getting them a home brewing kit? Even better if it's one that produces some hefeweizen or double IPA.

Kitsch – The classic kitsch style is something that hipsters tend to admire. Why not get them a kitsch gift, like a full-sized resin flamingo, a cushion with their favourite singer, or a storage tin with a vintage design?

Typewriter – When a normal keyboard won't do, why not get a typewriter than works as a keyboard for your hipsters' iPad, fusing hipsters' fondness for vintage style and modern technology?

Edison light bulbs – There's nothing more modern and plain than energy saving light bulbs. Appeal to your hipster friend's adoration for classic looks by getting them some oversized squirrel cage light bulbs.
Things to watch out for:
Hipster weddings might be cool for the bride and groom and their friends, but what about the rest of the family? How is Granny going to react to the lack of tradition? What will your cousins think of the ceremony being in a barn? Here are some things to consider if you're arranging a hipster wedding:


Family – Is your granny going to ask why you're drinking cocktails out of jam jars? Is your religious auntie going to be in the horrors that you're having a humanist ceremony? Is your mum going to be happy posing for a painting for hours because you don't want a photographer? Consider how your family is going to react and behave towards the lack of adherence to tradition. It's a party for them too.

Food – The couple may be vegan with a gluten free diet, but maybe old uncle Larry isn't going to be happy unless he eats a traditional roast with all the trimmings.

Location – The happy couple might think it's a great idea to have a wedding in a barn or in a remote lighthouse, but how will your guests get there? Are there hotels nearby? Make sure you think of your guests requirements before booking yurts in a field as your guests' accommodation.
When it comes to weddings, it's all about the bride and groom and how they want to spend their day. Whatever your hipster friends or relations have in store for you on their big day, it's sure to get people talking. The things we've covered here give you an idea of what to expect if you are invited to a hipster wedding, but this is not a comprehensive list! There may be a whole new way of looking at weddings that hipsters may throw at you. If there's a rule of thumb for hipster weddings, it's to expect the unexpected, the weird and the wonderful. But remember, it's all about the people getting married and how they want to spend their day with you.
Hipster or not, wedding photoshoots are always in style so don't forget to book the wedding photographer!
Wedding To-Do List
Meet your four bridal BFFs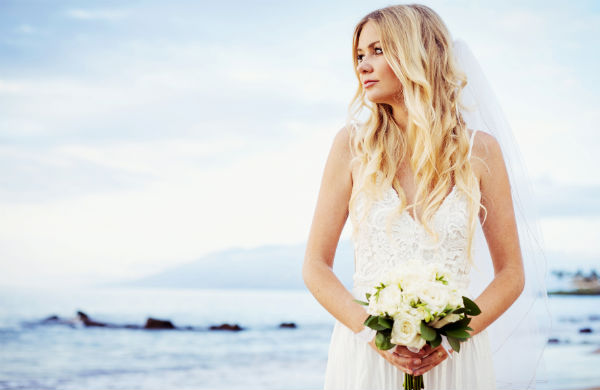 Top 5 Wedding Dress Shops in London
Monica whistle optional.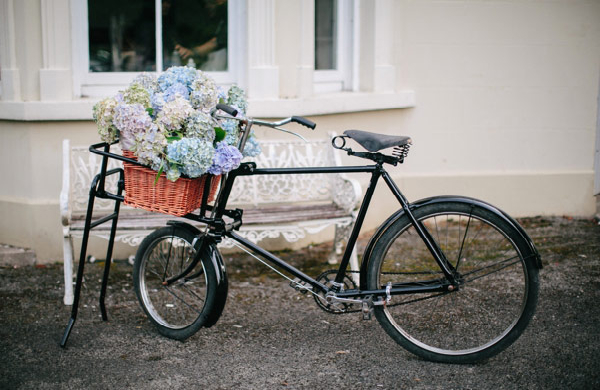 10 Vintage Wedding Ideas for the Quirky Bride
Hint: use old teapots as flower vases.