GROUPON GUIDE TO MANCHESTER
Laser Hair Removal Manchester - Our Guide
BY: Jess Hardiman |
1 Sep 2014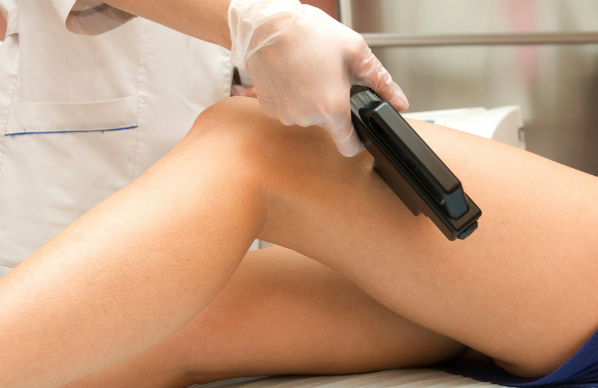 Lasers are the things that often get James Bond in a bit of a pickle, right? Right. But they're also pretty nifty when it comes to hair removal. Whether it's to sort out the bikini line before you jet off on your hols or to tackle a particularly pesky hairy upper lip, laser hair removal is fast becoming the easiest answer to smooth skin.
How Does Laser Hair Removal Work?
A highly concentrated beam of light is directed at the hair, and the pigment in the follicles absorbs this light. This process destroys the follicle so that the hair falls out and finds it harder to grow back, leaving the area silky smooth for longer!
The Pain Factor
Most people liken the sensation to being pinged by a rubber band – annoying, but fleeting.
The Benefits
We've all been there: clambering out of the shower to find that you forgot to shave around your ankles or the backs of your legs. Laser hair removal, on the other hand, is a lot more precise (and less forgetful), and the lasers can selectively target each single hair so that none get left behind. The process is also fairly quick, as each pulse of laser takes just a fraction of a second, meaning that not only is the pain brief, but also that with small areas such as the upper lip you can be done in less than a minute. Of course the best upside is that, after the recommended course of treatment, laser treatment can lead to the permanent removal of unwanted hair – no more shaving or waxing!
The Disadvantages
Obviously one of the main disadvantages is that the costs are quite high when compared to alternative hair removal treatments. Skin may also feel a little sensitive or even inflamed after the session, but more extreme side effects such as blistering and scarring are rare. Finally, one session won't necessarily remove the hair forever, so it is more than likely that you'll need to follow up with more treatments for a lasting effect.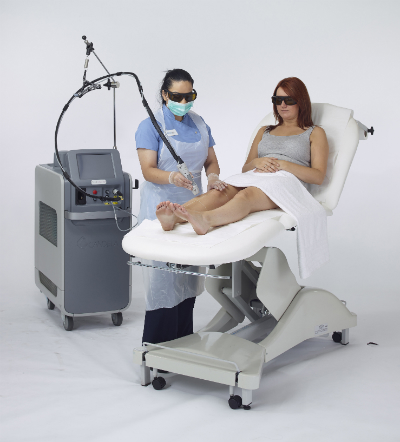 Where to go in Manchester?

Over in Albert Square you'll find Sk:n, a well-known company with clinics all over the UK where you'll get discounts for multi-treatments and a free consultation before any session as standard. For another big, trusted name you can also check out Harley Medical Group, who have been offering laser hair removal as part of their non-surgical treatments for over 15 years. Despite being dedicated primarily to an alternative form of hair removal, The Brazilian Waxing Company also offers laser treatments, with full leg hair removal at just £135 for one session. Silk Beauty on Bradley Street offers laser hair removal from £35 for minor areas such as the nose and upper lip, and from the creators of Castlefield Clinic you now have Smooth and Simple, a new experience specialising exclusively in laser hair removal.
Related Reads
Hair Today, Gone Tomorrow! Threading in Manchester
A Close Shave: A Pick of Manchester's Finest Barber Shops
Where to get HD brows in Manchester
Find a deal for laser hair removal in Manchester.
BY: Jess Hardiman
A strong believer in both a flick of liquid eyeliner and a sturdy beehive, Jess Hardiman loves to find her style inspiration from unlikely places – whether it's classic French cinema of the 60s or just anyone who can resuscitate lifeless hair. In 2013 she was awarded 'Magazine Journalist of the Year' at the Manchester Student Media Awards, and these days you'll find her over at listings website Manchester Wire or her own blog, where she also enthuses about anything from Woody Allen to a glass of sherry.