GROUPON GUIDE TO MANCHESTER
Teppanyaki Manchester – An Entertaining Night Out
BY: Shaun Barnes |
7 Nov 2014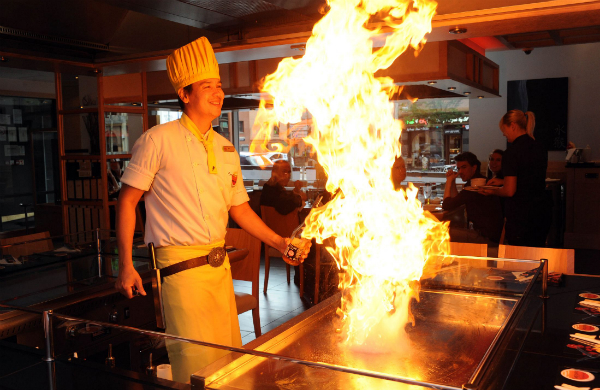 Generally when I think of Japanese restaurants I imagine tranquil, zen-like places with minimalist decor. But there's another side to eating out Japanese style, a much louder and more entertaining way of dining that's becoming more and more popular in the UK and Manchester is no exception - Teppanyaki.
What is Teppanyaki?
Derived from the word 'teppan' which is an iron hot plate and 'yaki' which means to grill or fry the word teppanyaki refers to a style of Japanese cuisine where dishes are cooked over large flat grills.
They offer far more than just food cooked on a sizzling hot plate, a teppanyaki restaurant is a unique dining experience, as much theatre as food. They're a favourite of hen parties or work nights out due to their social and interactive nature. Guests are seated in large groups - usually between eight and twelve - around teppanyaki stations that contain the teppan hot plate. After making a dramatic introduction the chefs will then proceed to cook the food right in front of you in as theatrical a way as possible, there'll be juggling, flipping, throwing and catching and almost certainly fire, lots of fire!
The food involved generally consists of a variety of meat, fish and vegetables, ingredients that can be cooked fairly quickly on a flat top grill. A great side benefit of having the food cooked in front of you – besides knowing it's completely fresh – is being in a position to dictate exactly what goes into it when it comes to seasoning and flavours. Don't like garlic? Just let the chef know and they'll leave it out, not too much chilli? No problem.
But teppanyaki really is more about the overall experience than the food. The more fun your chef is, the better your night will be. The best chefs completely engage diners as well as showing off their skills. Ever seen a chef slice an egg in mid air? Or flick prawns into diner's mouths? You just might if you're lucky. (Don't worry, you should be given a bib if food is to be thrown around!)
Teppanyaki in Manchester
A number of individual teppanyaki dishes are available in Manchester at places such as Red Hot Buffet World, various Japanese restaurants like Samsi and even at chain restaurant Wagamama, but for the full teppanyaki experience you'll want to visit a dedicated restaurant.
Manchester has two dedicated teppanyaki restaurants - Sapporo Teppanyki, a small group of restaurants with branches in Liverpool and Glasgow as well as Manchester - you'll find it opposite the Museum of Science & Industry in Castlefield. The second, an independent restaurant aptly named Teppanyaki on the edges of Chinatown. Both offer the full on authentic experience but for me the food at Teppanyaki is superior, partly down to their use of quality local produce.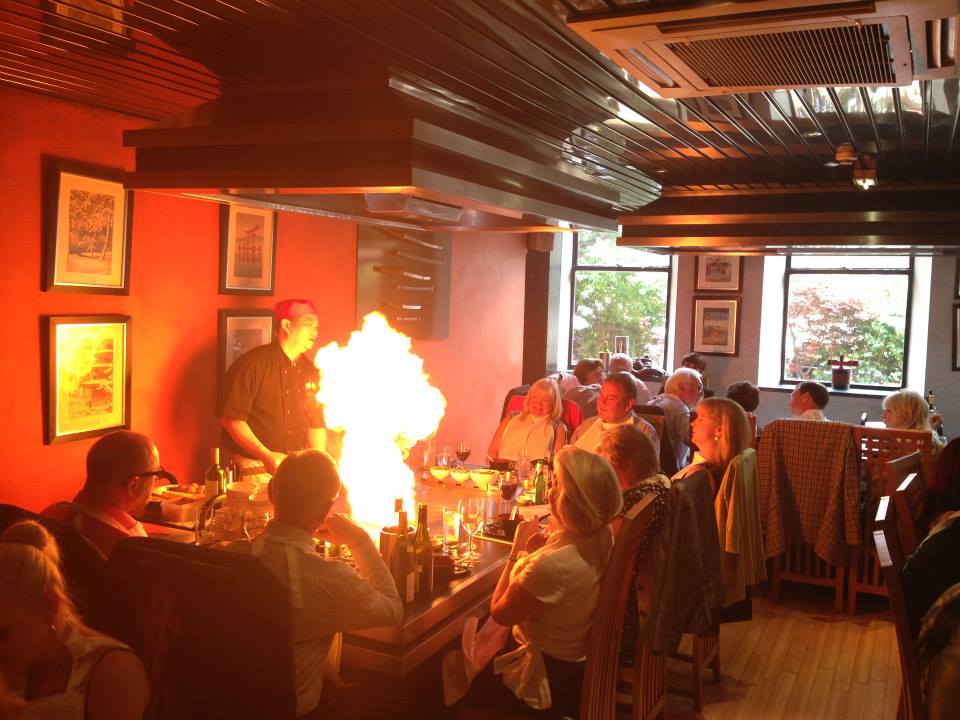 Image Credit: Teppanyaki
If you've never tried a teppanyaki restaurant gather some friends and give one of them a go, it's certainly a unique experience.
Related Reads
Munch Your Way Around Manchester!
Where to Find a Bargain - Best Cheap Restaurants in Manchester
8 Options for Sunday Lunch In Manchester
____
Find a deal for restaurants in Manchester.
BY: Shaun Barnes
Shaun is a self-confessed food geek. He thinks about food most of the day and may be addicted to dining out. In the couple of years that he's been writing about his experiences he's reviewed over 150 restaurants, the majority of which are in Manchester and the North West area. But his ever growing list of places to visit is just as long.