GROUPON GUIDE TO MANCHESTER
Local Fashion Spotlight: WMJ Manchester
BY: Jess Hardiman |
27 Jan 2015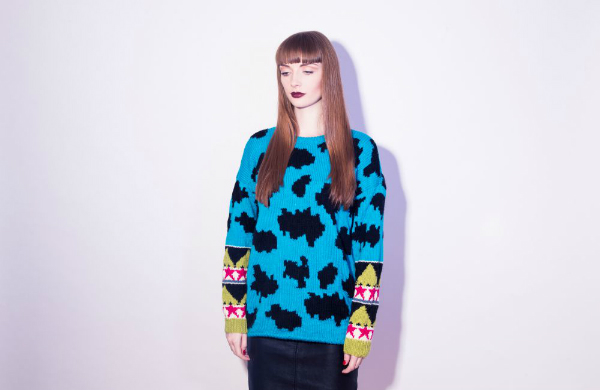 WMJ is a Manchester-based bespoke knitwear brand and now also an online shop, dedicated to pushing knitwear to the forefront of fashion – and far beyond the simplistic, twee attributes that many belittle it with.
Rather than being just a quaint, kitsch offshoot of the fashion industry, knitwear benefits the style world so much more than we seem to give it credit for. It's instead an undeniable craft, as evidenced not only by its longstanding tradition, but also by the unique hand-knitted pieces that WMJ creates.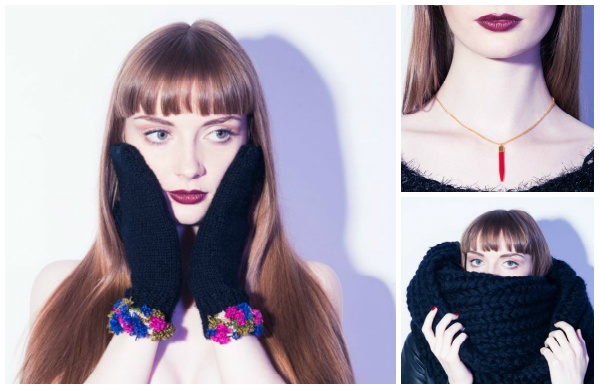 It is this ability to create absolutely anything that bore the brand. Starting from one basic pattern, the WMJ team can create bespoke sweaters and dresses to spec, embracing the individualism that knitwear can evoke by capitalising on each stitch to create intricate, unnique designs.
Along the way they've also worked with some incredibly talented names within the knitwear industry, and more recently they've more expanded into becoming a platform for promoting up-and-coming designers – most of which are still at university or have since graduated and are looking to showcase their work.
Featured Designers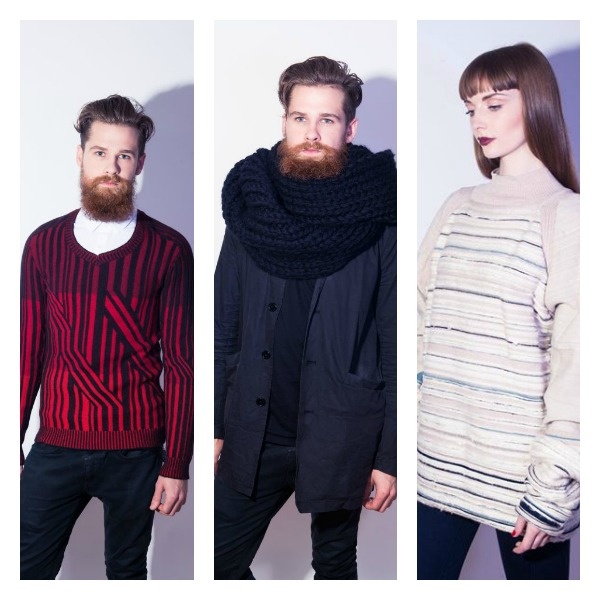 Elyse Blackshaw
Elyse Blackshaw graduated from Manchester School of Art in 2013 with a first class degree in embroidery, and has worked with WMJ's Beki to create a collaborative series of hand-knitted and hand-embroidered mittens. She has also worked with Devon's John Arbon Textiles to create hand-embroidered socks, which she has embellished.
Louise Dungate
Louise Dungate is a London-based designer who set up her label in 2011. Embracing the changes within the way hand-knitted items are made and consumed, Louise creates knitwear with an element of modernity, using new yarns, colourways and stitch patterns for her line of snoods, mittens and more.
Eleanor O'Neill's
Eleanor O'Neill's work explores stereotypical characteristics given to men and women, amalgamating the concepts through imagery, colour and fabric. What she considers female qualities, such as fragility, are channelled through the use of silks, mohairs and fine gauge wools, which are then merged with masculine structures such as tight mock ribs, compact felted wool, heavy weaving and e-wrapping.
Genevieve Sweeney
Hackney's Genevieve Sweeney is a knitwear designer who graduated from Nottingham Trent University with a degree in Fashion Knitwear, who has since worked for the likes of Rag & Bone and Hugo Boss. Having been inspired by Hitchcock films, Genevieve draws on the Hitchockian male villain, who at first seems sophisticated and seductive, before we see the wickedness within. Her graduate collection is for the 'modern gentleman', incorporating sophisticated silhouettes and tailored styling to portray his sartorial style – with highlights of red a subtle reminder of the classic villainous streak that inspired her work.
Yellow Bear Wares
The site also hosts accessories by Brighton-based jewellery brand Yellow Bear Wares (a.k.a. Claire Griffiths), with a colourful, playful range of hand-made jewellery crafted from vintage knitting needles spanning bracelets, necklaces and earrings.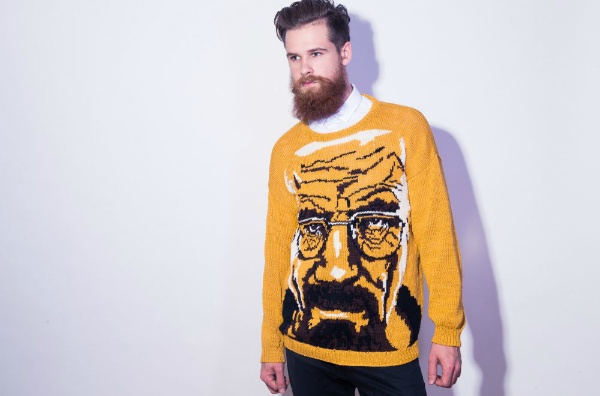 Related Reads
How to Customise Vintage Clothes
Meet the Local Fashion Bloggers
Interview with Gin and Tonic Vintage
Find a deal for shopping in Manchester.
BY: Jess Hardiman
A strong believer in both a flick of liquid eyeliner and a sturdy beehive, Jess Hardiman loves to find her style inspiration from unlikely places – whether it's classic French cinema of the 60s or just anyone who can resuscitate lifeless hair. In 2013 she was awarded 'Magazine Journalist of the Year' at the Manchester Student Media Awards, and these days you'll find her over at listings website Manchester Wire or her own blog, where she also enthuses about anything from Woody Allen to a glass of sherry.