GROUPON GUIDE TO MANCHESTER
Festival Fashion in Manchester
BY: Jess Hardiman |
30 Jul 2014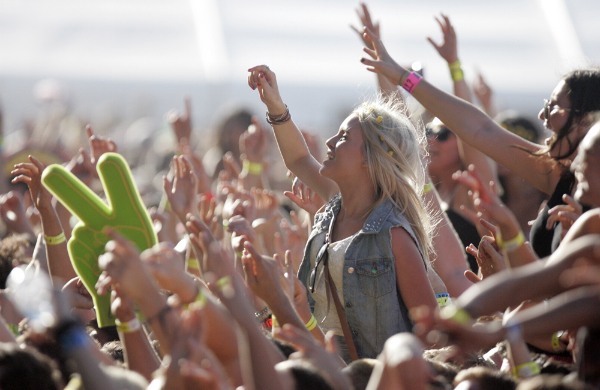 Tis the season – the festival season, that is. And with such a glorious time comes the unique and wonderful festival fashion, full of boho styles, killer hot pants and glitter galore. Here's how to get your fix in Manchester before you head off.
The Wellies
Wellies are arguably the festival staple. This is because whether it rains or not, the outdoor terrain is likely to prove a little challenging for delicate shoes, and when you're on your feet all day and night, flip-flops and plimsolls won't be doing you any favours. Instead, it's worth heading to sports shops, hardware stores or even gardening centres, as these will sell sturdier, lasting styles, even if the wellies are lacking in the colour or pattern that the high street tends to offer. You can always take some nail varnishes or Sharpies with you to personalise them in a fun way. Alternatively, check out the innovative, new Feetz Pocket Wellies from Manchester-based designers Mark and Diana Cooke, which, as reusable and compact waterproof overshoes, offer versatile space-saving solutions vital for festival fun.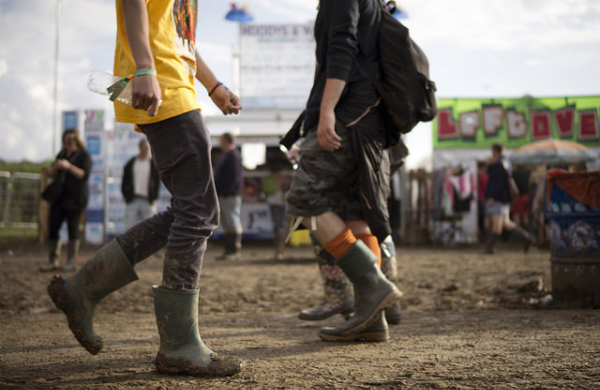 The Bag
The current renaissance of the backpack sure looks great, but in the large crowds of a festival site it can become your worst enemy and a pick-pocketer's dream. Instead, you're better off finding a small over-the-shoulder bag, ideally with a long strap so that it won't conflict with all those shapes you'll be pulling. Ryan Vintage over on Oldham Street has a great range of these, all pre-loved and vintage to keep costs down and for that weathered look that's perfect for a festival.
The Mac
It's always good to be optimistic in life, but when it comes to the weather it's probably best to at least have some insurance measures set in place. Here in Britain that means protection from the imminent rain. Of course, bopping along to live music in a sea of people may not be the opportune time to whip out the umbrella, so your best bet here is a sturdy rain mac that can also fold away should the sun make an appearance. Manchester's favourite retro clothing brand, Pop Boutique, is ideal for something a bit more stylish for both men and women, or alternatively head to Nood in Chorlton for hard-wearing, colourful macs from Danish brand Rains.
Accessories
If you're thinking of donning a floral garland or playful headscarf, why not try making it yourself? Manchester is home to various places that can accommodate crafty fingers such as Fred Aldous, a specialist craft store in the heart of the Northern Quarter, and fabric retailers Abakhan over on Oldham Street. For those feeling less creative, you'll find all the accessories you could ever need at Affleck's Palace, with jewellery, hats and more all under one roof. It's also the perfect place to grab a dose of that all-important UV paint.
Send us a pic of your festival fashion! @Groupon_UK #grouponguide
Related Reads
Manchester Ups its Game in the Style Stakes
Surburban Style - Focus on Chorlton, Manchester
Check out our deals for shopping in Manchester.
Photo Credits: Eva Rinaldi, flickr & Rachel Docherty, flickr
BY: Jess Hardiman
A strong believer in both a flick of liquid eyeliner and a sturdy beehive, Jess Hardiman loves to find her style inspiration from unlikely places – whether it's classic French cinema of the 60s or just anyone who can resuscitate lifeless hair. In 2013 she was awarded 'Magazine Journalist of the Year' at the Manchester Student Media Awards, and these days you'll find her over at listings website Manchester Wire or her own blog, where she also enthuses about anything from Woody Allen to a glass of sherry.