GROUPON GUIDE TO MANCHESTER
Manchester Fashion - DIY Style
BY: Jess Hardiman |
18 Apr 2014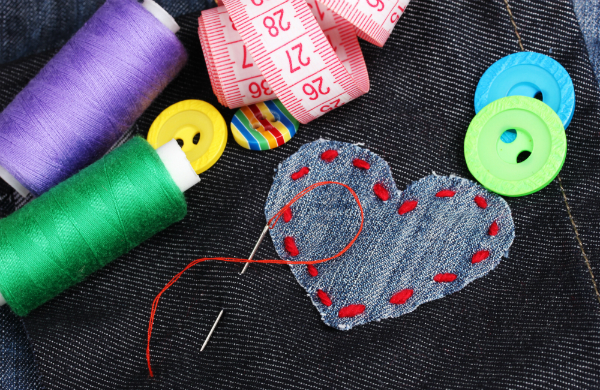 It's fair to say that the North has always maintained a pretty sturdy reputation for catering to the frugal, with average prices for a two-bed semi or pints at the local a mere fraction of their London equivalents. But beneath the geographical stereotypes there remains a genuine pleasure in cutting costs – especially among the city's creative community, who have also extended the ethos to the Manchester fashion and style scene in ways that can be accessible to everyone.
Screen Printing - Make Your Own!
Kicking things off with a touch of the trendy, Salford-based independent arts organisation, Islington Mill, offers regular screen-printing classes from the creative collective one69a. Taking place on various dates throughout the year, visitors get the chance to print their very own bespoke t-shirt or tote bag using silk screens, water-based inks and hand-cut stencils. With the opportunity to either use ready-made designs or ones of your own, as well as the potential to print more items during the session if desired, the workshops allow participants to be as creative as they like and in turn produce something completely unique. The sessions run for an afternoon and cost £17.50 for one person, but there is also a discounted rate of £30 for two people.
Sewing Classes
Junk Shop Promoting 'sustainable fashion made in Manchester', the Northern Quarter's Junk Shop is also a great place to head to for craft workshops. Having developed three unique labels by the in-house design team – Made In The Mill, Jumble and Label of Love – these guys know a thing or two about DIY style. In fact, they're so committed to the cause that they set up the School of Junk, which operates in the studio underneath the 2 Dale Street store front. Here you can learn how to make your own shift dress, learn key skills such as using sewing machines, how to make alterations and adding zips, along with other courses in areas like skirt making and styling and photography. Classes range from £60 to £120, but all tools and materials are provided – and you'll also take away some priceless skills for life.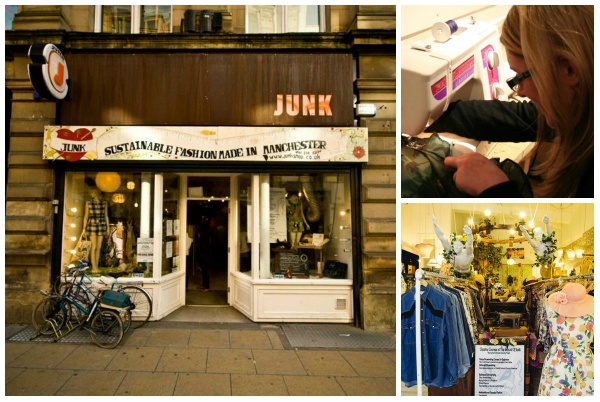 Manchester Craft and Design Centre
If you're not quite ready to pick up the knitting needles just yet, there are still ways to enter into the spirit of things. Head down to Manchester Craft and Design Centre, a mecca for creativity and invention that sits just a minute's walk away from the city centre. Here, you'll be given the opportunity to see how it's done by the professionals in jewellery, bags, furniture and more, as well as ogling the converted Victorian market building within which the centre now sits.
With the DIY mentality and principle of make-do-and-mend both thriving in today's society, the two wonderful worlds of thrift and imagination are enjoying a healthy union. Whether you're a beginner, whizz-kid or just slightly curious, why not get involved in what Manchester has to offer in DIY style?
Image Credit - Purl City Yarns
How do you get your DIY style on in Manchester fashion? Let us know! @GrouponGuide_UK
____
Related Reads
Style in the Suburbs: Didsbury
Glam or grunge: The style vernacular of Manchester after dark

____
Check out our Manchester shopping deals.
BY: Jess Hardiman
A strong believer in both a flick of liquid eyeliner and a sturdy beehive, Jess Hardiman loves to find her style inspiration from unlikely places – whether it's classic French cinema of the 60s or just anyone who can resuscitate lifeless hair. In 2013 she was awarded 'Magazine Journalist of the Year' at the Manchester Student Media Awards, and these days you'll find her over at listings website Manchester Wire or her own blog, where she also enthuses about anything from Woody Allen to a glass of sherry.