Five of the Best for a Sunday Roast
BY: Edward Smith |
11 Aug 2014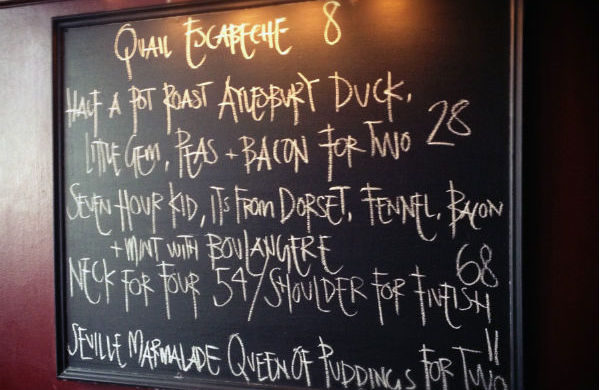 It is one of life's pleasures, particularly between late September and early May, to sit in the company of friends and feast on roast meat and all the trimmings.
You'll find a 'Sunday Roast' menu being offered by pretty much every pub, gastropub and restaurant across London. Not everywhere is good - kitchens are extremely busy because of the popularity of a leisurely weekend lunch, and I think some struggle to keep up. But there are plenty of places that do a great job. I've selected the five below with a reasonable geographic spread in mind. But I want to stress there are others worthy of a look-in too. Check out: The Smokehouse, Islington; The Empress, Victoria Park; Upstairs at the Ten Bells, Shoreditch; Newman Street Tavern, Fitzrovia; Hawksmoor Seven Dials; The Mall Tavern, Kensington; The Anchor and Hope, Southwark; The Parlour, Kensal Rise; and The Anglesea Arms, Hammersmith. I'm sure there are more.
It's worth noting that many places will have finished service by 3-4pm and might not keep their kitchens open in the evening. So don't be toooo leisurely about things. Call in advance (and, for those you can book, I mean well in advance).
The Drapers Arms
This is the model of a modern gastropub: it knocks out dependably good British fare (think pig's head terrines, Scotch eggs, devilled kidneys on toast, suet pastry pies and puddings to share) but it also remains a great pub (i.e. somewhere to get a cracking pint or glass of wine). On top of that, Sunday lunches are always spot on. I recommend going in a family sized group and sharing a shoulder of lamb or rib of beef joint. Lovely staff.
The Drapers Arms, 44 Barnsbury St, Islington N1 1ER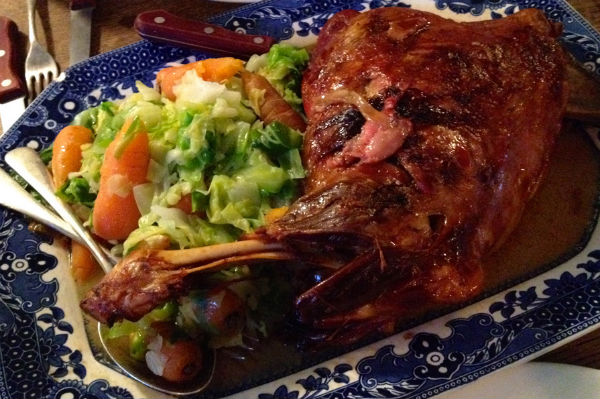 The Bull and Last
You'll need to book well in advance to get a Sunday lunch table at the Bull and Last. The fact they have two dining rooms and manage to get two sittings out of most tables shows how popular it is – with good reason. The food is well above average and often excellent – starters and desserts show a bit of flair; the short list of main course options get (for me) the perfect balance between traditional British roast meats, modern techniques and ingredient sourcing. Try to book a seat in the downstairs pub section if you can.
The Bull and Last, 168 Highgate Road, Hampstead, NW51QS
The Ship
If you stay late, you'll get to see how south west London would do après ski, were it two and a half thousand metres higher up. During lunch, though, you get to see how a cracking pub does a cracking roast. Look out for the Yorkshire puddings (you can't miss them) and save room for a sticky toffee pudding dessert.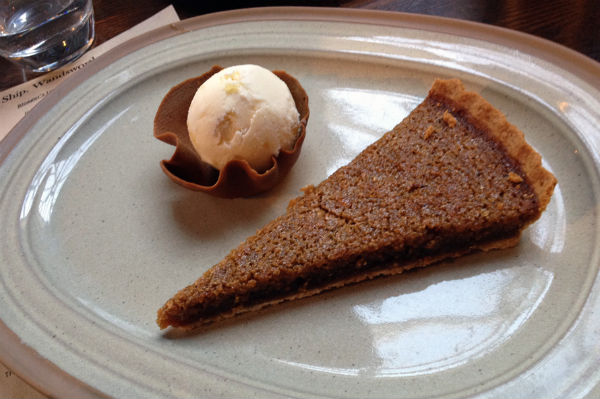 The Ship, 41 Jews Row, Wandsworth, SW18 1TB
The Canton Arms
A place for feasting. The Canton Arms is my favourite of the Anchor and Hope family - a group of gastropubs and restaurants, which over the last decade has had a tremendous impact on the quality of London's food scene. Like the Drapers, you can't go wrong with their large sharing plates.
The Canton Arms, 177 S Lambeth Rd, London SW8 1XP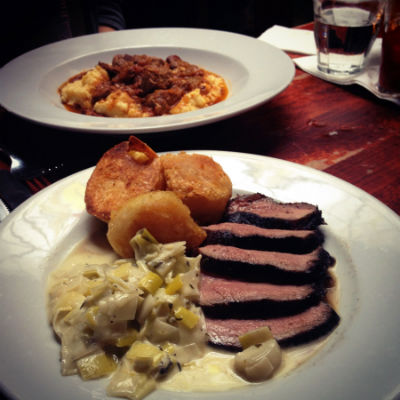 One Leicester Street
A central London option! Slap bang in the middle in fact – tucked behind Leicester Square. Unlike the others mentioned above, this is more restaurant than gastropub. The food is flawless, more inventive than most Sunday menus, and great value: £24.50 for three top level courses. Make sure you save room for the brown butter tart.
One Leicester Street, 1 Leicester Street, WC2H 7BL
Related Reads
Dining with History - 5 of London's Oldest Restaurants

Hungry? Find a deal for London restaurants.
BY: Edward Smith
Click here to see more articles by Ed...Ed Smith used to be a lawyer but retrained as a chef and now cooks and writes for a living. Based in London, Ed writes for various publications, including his blog, Rocket and Squash, and was shortlisted in the 'Best Online Food Writer' category of the 2013 Fortnum and Mason food awards. Ed eats too much. Click here to see more articles by Ed...