Tapas in London
BY: Natalie De Luca |
3 Jun 2015
I've long been a fan of Tapas food, and have frequently visited Spain from San Sebastian in the North to Alicante in the South, enjoying the Spanish cuisine as much as the good weather and the beaches. Luckily for us Londoners we don´t have to travel to experience a world of flavours and Tapas restaurants are prevalent across London. With the recent opening of a new Brinidisa´s outpost, Morada, I thought I would take a look at those Tapas restaurants that are so good, they've expanded…
Salt Yard Group
Salt Yard opened in Fitzrovia in 2005 and since then the group has gone on to open Dehesa, followed by the Opera Tavern and most recently the Ember Yard. The Opera Tavern is a favourite of mine, based in the heart of Covent Garden, and like all the restaurants in the Salt Yard group, serving small plates of Spanish and Italian style food. Sitting on a high stool at the bar to enjoy your meal at Opera Tavern is guaranteed to add to the authentic atmosphere of this great restaurant.
Brindisa
Brinidisa is somewhat of an institution for tapas lovers in London. Long famed for its Borough outpost it has gone on to open restaurants from Brixton to Shoreditch. The latest opening, Morada, is inspired by the Castilian tradition of roasting suckling pigs and lamb in a vast wood fired oven, or 'asador' as it´s commonly known throughout Spain. Visit any of the Brindisa chain and your guaranteed to enjoy a delicious meal made from top quality produce.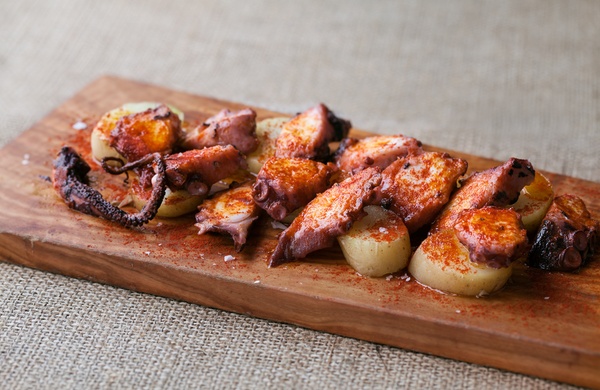 Boqueria
Boqueira, which has been a welcome addition to the Brixton food scene since it´s opening back in 2012, says its formula is "based on authentic dishes, good value and contemporary". The result is a restaurant true to its word serving up some delicious tapas alongside a decent wine list. The formula was obviously a hit with other customers too as in 2014 they opened a second branch on Battersea´s Queenstown Road.
Seven
Another Brixton favourite for Tapas is Seven, located in popular Market Row. Good value cocktails and simple but tasty tapas dishes are their signature. Again the success of this first venture led to the opening of sister venue, only a stones through away on Coldharbour name. Three Eight Four is named after it's store number on said road and continues to bring excellent food and drink to the people of Brixton and beyond.
Jose/Pizarro
Former Brindisa chef Jose Pizarro branched out on his own to open two Bermondsey Street outposts. The first was Jose, a small tapas and sherry bar, which has a beautifully tiled bar taking centre stage. Beware as this venue does not take bookings, although it will be worth the wait. Jose was followed by Pizarro, a more formal restaurant compared to the high tables and no booking policy of its younger sibling.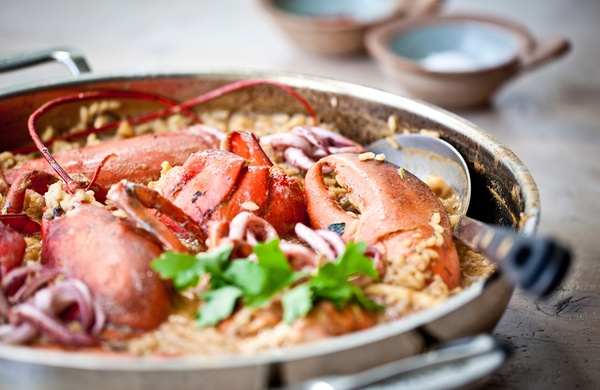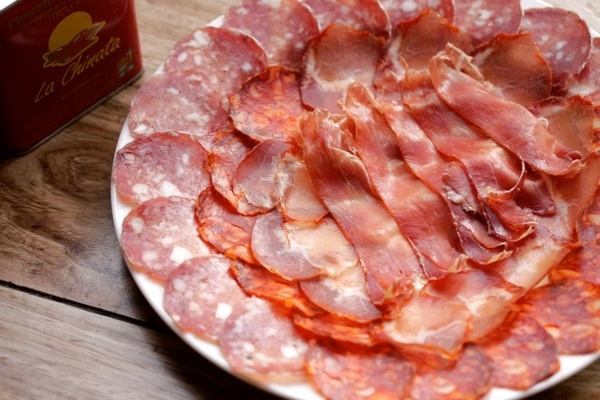 Related Reads
Find a Polish Restaurant in London Tonight
Shake Shack London - Burger Review
____
Browse our deals for Spanish restaurants in London.
BY: Natalie De Luca
Natalie De Luca is a life long Londoner and editor of the South London Blog. Started in 2012 out of a desire to explore new places and share these discoveries for others to enjoy. The South London Blog was awarded the 'Highly Commended' prize at 2014's UK Blog Awards.