London Canals - Best Canal-Side Food and Coffee
BY: Serena Mariani |
9 Sep 2014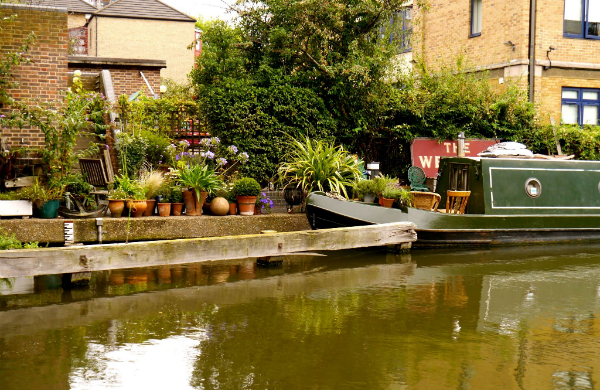 September is here and holidays are probably a thing of the past for you, as they are for me – but all is not lost. Summer is a state of mind, said someone (who clearly did not have to deal with fickle British weather), so you should make the most of its last weeks by hanging out al fresco at one of the many canal-side locations in London. This sun-worshipping Italian foodie has tried and tasted many, and here is my pick from west to east London.
Grand Union Canal
Grand Union Canal graces the north/west of the city, ending in Birmingham. Luckily, you don't have to get that far to land on some tasty grub and a pint (or a fancy biodynamic wine). The Dock Kitchen is as upscale as canal side joints get, with designer furniture and airy interiors, yet it's not all form over substance thanks to food by chef Steve Parle, formerly of River Café and Moro. My latest 'quick stop' at Dock Kitchen on a sunny Sunday quickly became a four-hour affair over delicious nibbles with a Middle Eastern twist (from £4), so you are warned…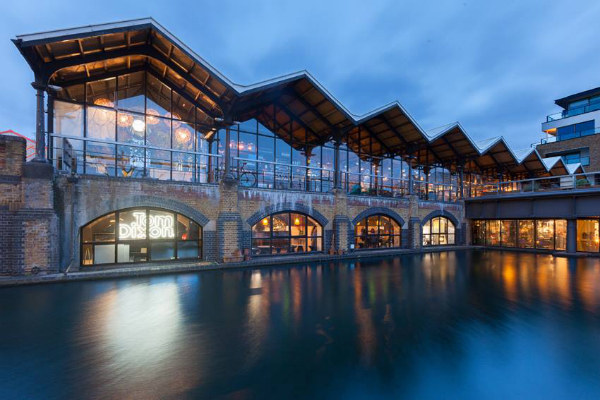 Image Credit: Peer Lindgren
Moving on towards the east, the Regent's Canal used to be less than glamorous (or safe) but is now a premier destination and its pavements are busy with cyclists, runners, prams and anything on wheels or foot. After much strolling, a refreshment break is in order and here are my favourite Regent's Canal food stops.
Regent's Canal Food Stops
The Narrow Boat sits prettily next to the Wenlock Basin bridge and claims to be "the one and only pub situated directly on Regents Canal in Islington". I surely have not seen another being so literally ON the water, with a lovely glass terrace on the second floor and wooden benches on the pavement itself. British cask ales and craft beers are The Narrow Boat's forte, but the food is not to be overlooked– many happy Friday office lunches have been had over tasty British classics, all made with British sourced ingredients (mains from £11.95). Vegetarians need not to fret - it's not all sausages and pies, dishes like "tomato, pepper and paprika soup with Young's ale sourdough toast" may even convert carnivorous folks like me.
In the Haggerston/De Beauvoir area, the tiny Towpath Café deserves a mention, if nothing else for being a pioneer, open since 2010 in the otherwise bare stretch of Regent's Canal now dubbed "The Haggerston Riviera" by a group of residents and local businesses. Sure there are no palms or bikinis in sight, and you may argue that the only kind of glamour about carries the trademark East London hipster look – still, it is pleasant enough on a sunny day. The Towpath Café hours (as their operation months - closed in winter) tend to be random and follow the inconstant British weather, very much like their policies (no takeaway, last time I asked). For sure, they do not accept credit cards, nor have a website, but make a mean cup of Java.
*To read more about the Regent's Canal Area - London Walking Tours For Foodies - Regent's Canal London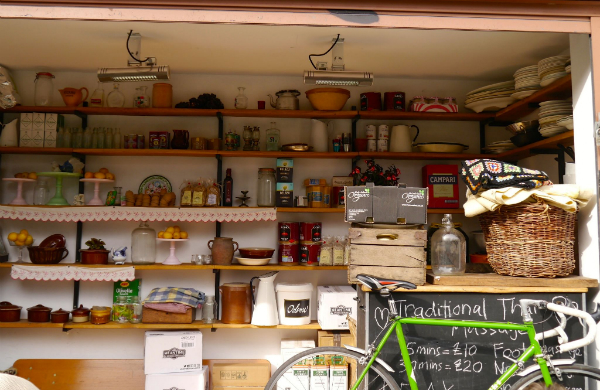 What About the Far-East?
And finally, what about the far east? No, not the one that requires costly intercontinental flights. A bike or a barge will be enough to reach the Queen Elizabeth Park (aka the Olympic Park) and the quiet River Lee – ok, it is a river strictly speaking, but it looks canal-like so we're still game. The up-and-coming Hackney Wick area is teeming with riverside joints, but the whitewashed Crate Brewery complex remains a firm favourite. The grungy interior and the adjoining terrace are both fine places to enjoy one of the house beers. I recommend the pizzas – flavours may not win any Italian purists' approval (lemon chicken tagine anyone?) but the pies have a proper wood-fired sourdough base and are idea for sharing as nibbles (from £8). And a floating restaurant – hosted on a boat called Alfred Leroy – is taking shape in the same up-cycled ethos of Crate's main building.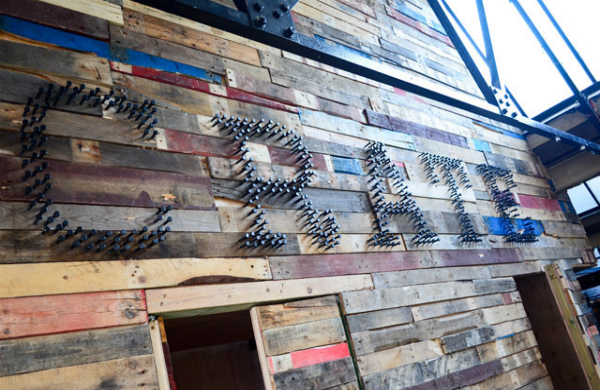 So, whether you like upscale gastro-pubs, hipster coffee joints, craft beers or a bite on a barge, London has a lot to offer canal-side and there's a lot more to look forward to for Summer 2015. Sail (or cycle, or run or walk) on!
Related Reads
10 Dishes in London You Have to Try
Review of Burger & Lobster in London
Exploring London's Walthamstow Marshes
____
Find a deal for restaurants in London.
BY: Serena Mariani
Serena's passion for food was born cooking with her Grandad in Italy. At the age of five, she dissed the toy oven powered by a light bulb for the grown up version. Since then she has lived and eaten in Rome, Milan, Belgium, Morocco, Singapore and the U.S. and is currently London.
A digital marketer and PM by day, blogger by night, Serena writes about food culture, restaurants and travel on her blog Into The F World and edits the LoveAbruzzo website about her Italian homeland.
Chilli addict, pan-Asian food lover, reluctant runner, Serena dislikes diets and queuing for restaurants.