Pure Spa Gets in the Mood For Love
BY: Ann Nugent |
6 Feb 2015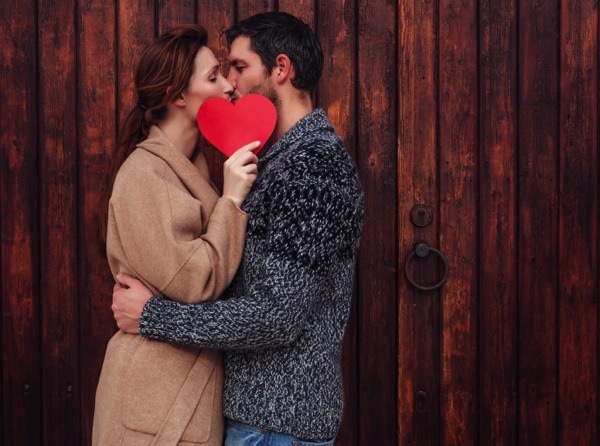 Put down the heart-shaped box of chocolates and step away from that saucy chemise (please!), this Valentine's day why not treat your other half to a little luxury with a bespoke Valentine's package from PURE Spa – Glasgow's most contemporary and chic city-centre retreat.
Calm in the City
Nestled in a cool little corner at the top of West Nile Street, PURE Spa offers and escape for those looking for something beautiful amongst the bustle of the city's busy shopping district. The Spa has four spa rooms, four beauty rooms, a spray tan room, brow bar, mani-pedi bar and a wealth of beauty-to-buy products available including the ever-good Elemis and Leighton Denny Expert Nails (preferred by Kate Moss, Penelope Cruz and Adel, no less). Open seven-days a week, mostly eight 'til late* the brilliance of the Spa is that it offers relaxation and beauty for clients even after their longest days. And – a must for us wet Weegies, an escape from the rain in the Spa's infrared sauna where you can detox and burn up to 800 calories!
And for Valentine's Day this year, PURE Spa are offering two of its most tempting, tantalising pamper packages. The Valentine Escape (£59, a saving of 40%) promises pure relaxation, and combines two luxurious spa booster treatments for an all-over face and body experience.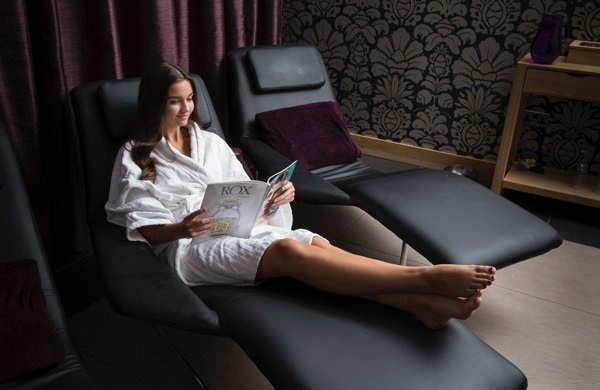 Romantic Treatments
Treatments include a better-than-candlelight glow-inducing Elemis power booster facial as well as the Spa's popular hot stone back massage. Using soothing essential oils such as lavender (which is also placed in a breathe-bowl to relax and calm you) deliciously warm, smooth basalt stones are placed at key points across your back, neck and arms to relax your muscles and aid a deeper, more intense massage. The warmth of the stones improves circulation, reduces stress and promotes utter deep relaxation. The face and body treatments can also leave you looking a little bedraggled in your blissed-out state, so ten out of ten for the Spa who offer you access to showers complete with luxury Elemis body and face products, hair-dryers and even GHD straighteners – a real sign of true love.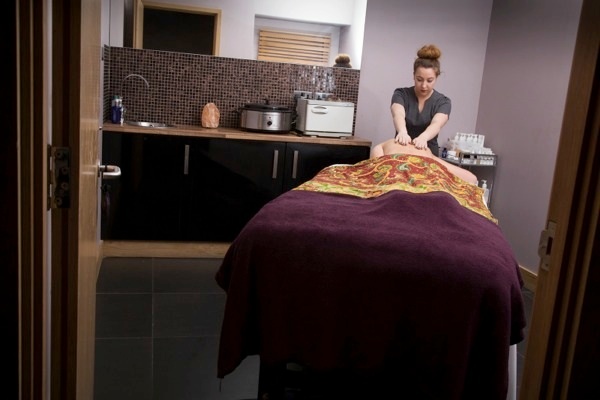 Roses are Red, Violets are Blue – why not have matching fingers and toes too.
Or if you're considering popping a very special questions this V-Day (clue, it's not 'what are we having for dinner tonight, love) – then why not treat them to some neat feet and matching ring-ready fingers with a deluxe Valentine Mani-Pedi (£39, a saving of 30%). This perfect little package includes a deluxe add-on – opt for Glasgow's favourite nail gems addition or if the package is for the super-groomed metro-man-in-your-life pick from a hand or foot massage, cuticle treatment, exfoliation or mask.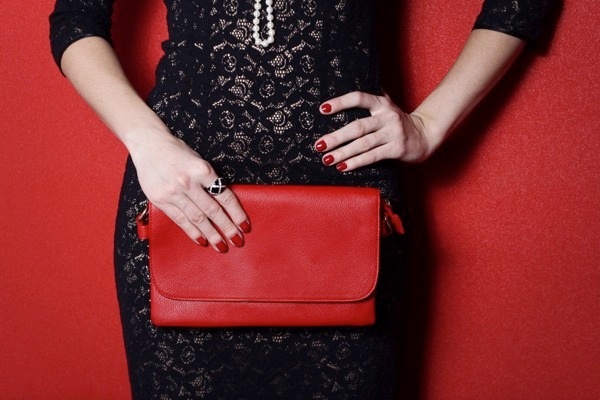 Of course with prices like that these packages are perfect for all the single ladies (all the single ladies) too – cue hot new manicure and a loud proud rendition of "If you liked it then should-a put a ring on it" and some serious Beyoncé moves out with the girls. Oh-oh-oh-oh-oh-oh-oh-oh-oh-oh-oh-oooohhh!
PURE Spa's Valentine's packages run until 28 February 2015, call 0843 507 1888 to make an appointment or buy a gift voucher online at www.purespauk.com
PURE Spa and Beauty is at 114 West Nile Street, Glasgow, G1 2QA and is open*

Monday – Wednesday 8am – 8pm,

Thursday 8am – 9pm

Saturday 9am – 7pm and Sunday 10am – 6pm.
Related Reads
Round up of the Best Spas and Salons in Glasgow
Glasgow Spas - 15 Royal Terrace Day Spa
Blythswood Square Spa - An Experience Like No Other
____
Find a deal for a spa in Glasgow.